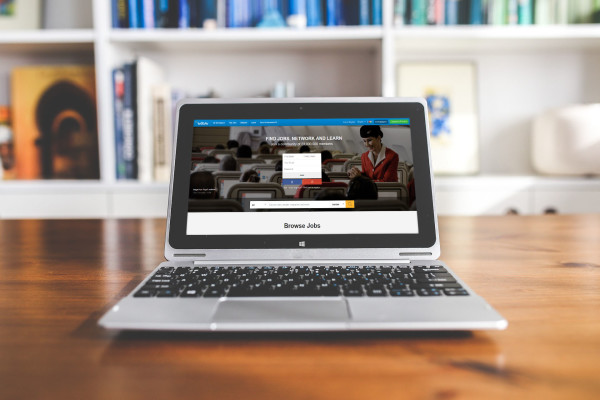 Bayt.com has debuted a revamped homepage, featuring innovative capabilities and new career tools for professionals. The site's new look, according to the company, features easier job search functionality, new learning tools, and a simple layout, helps professionals advance their career with ease.
"We are excited to launch a new look and feel for Bayt.com," said Omar Tahboub, Head of Product, Bayt.com. "The new design and features will undoubtedly provide a better experience for our members, helping them advance their careers by finding jobs, networking, and learning. We plan to launch even more improvements in the coming months. With the launch of this new homepage, we've made it simpler for our members to find jobs they love, with new straightforward ways to see available vacancies by industry and by country, then apply to jobs they like best."
"We've also focused on making it easier than ever before for people to develop their careers," said Tahoub. "Our latest surveys show that career development is tremendously important to professionals in the Middle East and North Africa. In fact, 85 percent of respondents to the Bayt.com 'Career Development in the Middle East' survey claim that career development is "very important" to them, with more than 50 percent saying that they'd be happy to re-locate or completely change their industry for career development. Armed with this imperative insight, the new Bayt.com homepage focuses on providing tools that help professionals learn new things and develop their careers by taking courses, doing tests, and having conversations with specialists from around the world."
Since its established Bayt.com has endeavoured to bridge the employment gap across the Middle East and North Africa through its engaging, and multi-faceted online platform. Over the years, it has implemented a range of ground-breaking technology solutions, especially created to bring to life and connect a virtual community comprising both job seekers and employers. This premise is precisely what has helped catapult Bayt.com into one of the Middle East's leading Internet businesses.
"Ultimately, this new, redesigned homepage is a part of our mission to empower people to lead better lives," added Tahboub. "Now, working professionals in the MENA region could effortlessly tap into employment opportunities and carve out solid career paths for themselves. At Bayt.com, innovation has long been at the crux of our business ethos. Over the past decade, we have made it our mission to spearhead digital e-employment advancements and set 'industry firsts' when it comes to the online delivery of pioneering job search and recruitment services. Our new redesigned homepage serves as a strong testament to that very vision."