The UAE-based tech company Bayzat, which provides insurance and HR solutions, has raised another $3 million in funding, a total of $7.5 million in the last 24 months.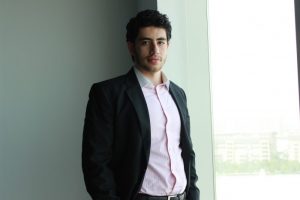 Talal Bayaa, CEO & Co-Founder of Bayzat said, "People who are interested in supporting technology start-ups in promising sectors see Bayzat as a unique opportunity and a forerunner in the arena. Moreover, with recent government motions to make insurance mandatory for employees and their dependents, there has been an influx in the demand for insurance solutions like Bayzat, making it a relevant company to choose to invest in."
Since Bayzat Benefit's launch, the company has connected over 12,000 individuals in the region with health insurance and receives over 50,000 monthly visits from those looking to learn and compare insurance plans from leading regional providers. Guided by the gradual implementation of mandatory health insurance across the Dubai, Bayzat has experienced over 350% revenue growth per annum and grown its workforce from 12 to over 50 employees in 2017 to support their expanding database.
With its insurance solutions firmly established, Bayzat looks towards greatly developing its fledgling Human Resource Management System (HRMS) to solve the various pain-points experienced by human resources through automation.
Companies that work with Bayzat including MacKenzie Jones, Deliveroo, Fetchr, MumzWorld, Al Al Alali, Manóushe Street, Bayut and Propertyfinder.ae, are given access to Bayzat's HRMS at no additional cost.
Bayzat's vision is to provide purposeful experiences that simplify and empower lives, and hopes the introduction of their latest HR solution, leave management, will provide increased added value for those using their software.