BCD, a global leader in purpose-built video data infrastructure solutions, has announced the worldwide release of its new series of Milestone XProtect  Rapid REVIEW analytics appliances. This series consists of four standalone analytics servers that have been designed, tested, and validated in BCD's testing centers to withstand some of the most demanding video surveillance applications. Within the META region, this product portfolio will be made available exclusively through NIT, an Ingram Micro company (NIT), and a leading distributor of complete IP surveillance and security solutions across the region.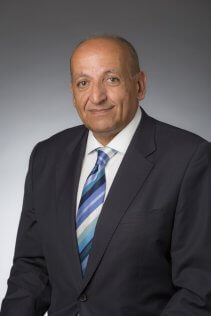 For nearly a decade, BCD and NIT have worked together to bring trusted, purpose-built IP video surveillance solutions to the security industry. As a distributor of Milestone XProtect® software, NIT can now deliver turnkey hardware and software solutions to their customers needing Rapid REVIEW to quickly review and analyze video data.
BCD is a leader in developing this high-performance, high-availability hardware solution for Milestone XProtect ® Rapid REVIEW.
"Choosing NIT as an ally for this release was an easy decision for BCD." CEO Jeff Burgess comments. "Working with NIT, an Ingram Micro company, has allowed BCD to extend this long-standing distribution partnership into the META region. This has given us an expedited path to the local marketplace."
Purpose-built with BCD's exclusive technology integrations, their Milestone XProtect-ready Appliances allow users to reduce hardware needed with hybrid cloud storage capabilities, proactively monitor system health directly through XProtect®, and eliminate third-party gateways to offset storage with disaster recovery to the cloud. With Rapid REVIEW seamlessly integrated into the XProtect® Smart Client, users can review hours of video in minutes, and pinpoint people and objects of interest immediately, then instantly turn that information into evidence, insights, and action.
Dr. Ali Baghdadi, SVP & Chief Country Executive META Region at Ingram Micro, commented, "We are pleased to be named an exclusive one-stop-shop for BCD's high-performance and high-availability Hardware and Milestone Advanced Software applications, and deliver trusted IP video surveillance solutions to our reseller partners across the region."
All BCD appliances are designed with Intel® Core™ and Xeon® processors and can be paired with NVIDIA GPU's to optimize each system for Rapid REVIEW video analytics. For easy installation, BCD's Milestone XProtect®-ready Appliances arrive pre-installed with XProtect Rapid REVIEW is backed by BCD's Performance Guarantee, 5-year, on-site, Keep Your Hard Drive Warranty, Lifetime Telephone Support, and are generally shipped in less than two weeks.
Reach out to your local NIT distributor or BCD representative to learn more.