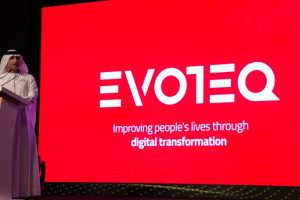 Environmental management company Bee'ah has announced the launch of a new company, EvoTeq, along with two new business initiatives, Evogulf and SmartTrack.
EvoTeq's preliminary offering will be digital platform SmartTrack, which will tackle the challenges of drug counterfeiting within the pharmaceutical industry. The solution aims to support governments in the pursuit of a secure healthcare system and ensure the authenticity of pharmaceutical products at all touch points of the supply chain.
Powered by SAP, SmartTrack follows a live tracking system that starts with ensuring that all government-authorised drug manufacturers receive an internationally certified GS1 barcode. Emanating from an encrypted digital platform, these barcodes are "insusceptible" to counterfeiting and will provide details of the production date, location, batch number, and manufacturer of the pharmaceutical product. When the product is scanned, SmartTrack will inspect it against its database to ensure its legitimacy.
"The launch of EVOTEQ is a proud day in the evolution of Bee'ah," Salim bin Mohamed Al Owais, Chairman of the Board of Directors, Bee'ah, said. "We have always been believers in technology and innovation and pride ourselves on being the most advanced company in our industry. With that focus on innovation and on quality of life, we knew that technology has to play a big role in the future of Bee'ah. The time is perfect to diversify into the digital economy and launch EVOTEQ which will help improve the lives of the people we serve."
Through the provision of a mobile app, SmartTrack can also be used by patients directly, to ensure the authenticity of the drugs they purchase.
The first of many solutions being designed by Evoteq, SmartTrack will "reform the healthcare industry through close monitoring, and by ensuring higher standards, to create a better healthcare ecosystem".