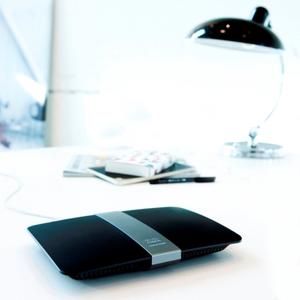 It was announced last week that hardware accessories vendor Belkin has agreed to buy Cisco's Home Networking Business unit, which includes the strong Linksys brand.
The terms of the deal, which is expected to close in March, were not disclosed.
Belkin plans to maintain the Linksys brand and will offer support for Linksys products as part of this deal. All valid warranties will be honoured by Belkin for current and future Linksys products, the firm said.
Belkin's ultimate goal is to be the global leader in the connected home and wireless networking space and this acquisition is an important step to realising that vision, Chet Pipkin, CEO, Belkin, said in a statement.
Privately-held Belkin, based in Playa Vista, California, has operations in more than 100 countries. Linksys' main office is located in Irvine, California, with its global operations.
Linksys pioneered wireless connectivity capability around the globe and has a strong brand, said Pipkin, adding that Belkin's WeMo home automation platform will help it grow Linksys' market presence further.
"With complementary innovation and engineering strategies in the combined organisation, Belkin will be able to create new opportunities for consumers, distribution partners and resellers, and will have the strongest retail presence in the U.S. networking marketplace," said Pipkin. "Belkin also will have access to a large installed base that will be able to upgrade their networking environment to take advantage of new technologies in the smartphone, tablet, notebook and home automation arenas."
Linksys will also enhance Belkin's capabilities to meet the needs of the service provider space and small business users, he said.
Belkin and Cisco intend to develop a strategic relationship on a variety of initiatives including retail distribution, strategic marketing and products for the service provider market, according to the announcement.
Having access to Cisco's specialised software solutions across all of Belkin's product lines will bring a more seamless user experience, and further innovation to help develop the next generation of home networking technology, Belkin said.