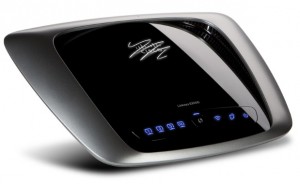 Having completed its acquisition of Linksys on Friday, Belkin said that it will keep the long-time home networking company's brand, products and support channels.
Cisco Systems agreed to sell Linksys to privately held Belkin in January for an undisclosed price. The move continued a shift by Cisco away from consumer products and toward large architectures for enterprises and service providers.
Belkin will maintain both its own brand and the Linksys brand in the future, according to Mathieu Whelan, a Linksys marketing manager who now works for Belkin.
Belkin will try to retain Linksys employees from all divisions and in all regions, though some jobs will be eliminated, company officials said.
Belkin, which is based in Playa Vista, California, will also be acquiring the Linksys headquarters in Irvine, about 50 miles away. The companies declined to discuss the future roles of top Linksys executives at Belkin.
Cisco acquired Linksys in 2003 for about US$500 million. The acquisition put networking gear for every type of customer, from consumers and small businesses to large service providers, under one company, though Linksys products continued to carry their own name in addition to Cisco's. Under a restructuring launched in 2011, Cisco retreated from its consumer businesses to focus on routing, video, data centre virtualisation, architectures, and switching and services.
Though Belkin will look for opportunities for "cross-pollination" between Linksys technology and its own broad range of consumer and connected-home products, the product lines of both companies will continue going forward, Whelan said. Service and support for Linksys products will remain available through the Linksys support page and existing channels, he said.