Amazon.com Founder and CEO Jeff Bezos said he plans to sell $1 billion a year in Amazon.com Inc. stock to fund Blue Origin, the company fueling his project of sending people into space.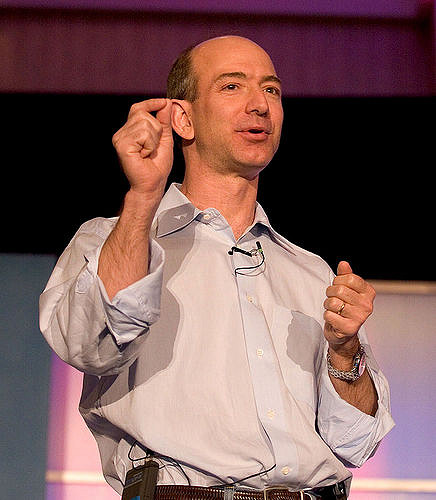 Bezos, during the Space Symposium in Colorado, also disclosed that it would cost about $2.5 billion to develop an even bigger rocket, New Glenn, capable of lifting satellites and, eventually, people into orbit.
A Bloomberg report quoted the Amazon.com founder saying, "My business model right now for Blue Origin is I sell about a billion a year of Amazon stock and I use it to fund Blue Origin. So the business model for Blue Origin is very robust."
Blue Origin is a reusable rocket company, which Bezos founded in 2000. According to the tech entrepreneur, he plans to apply some of the lessons he learned at Amazon, especially when it comes to bringing down costs and gauging customer demand to the business.
During the Symposium, Bezos also laid out his long-term vision for Blue Origin and share plans of ushering the company into the "golden age of space exploration."
Over the last few years a number of top tech organisations have joined more traditional companies in the space race in recent years.
SpaceX a company founded by Tesla founder Elon Musk has accomplished a series of aerospace projects including becoming the first commercial venture to fly a spacecraft to the International Space Station. Last week, SpaceX became the first company to re-fly the first stage of a rocket that had delivered a payload to orbit.