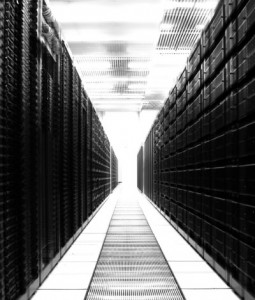 The exponential growth of data volumes is creating unprecedented levels of complexity for IT executives, according to an IDC Digital Universe study published in June 2011.
The amount of information created and replicated will surpass 1.9 zettabytes (trillion gigabytes) in 2011, and IDC expects "Big Data" to drive the next wave of investments in business analytics for CIOs in the Asia Pacific.
The popularity of social media and rich media files has soared in recent years and this has challenged organisations to keep pace with the increased velocity at which data is being generated, IDC analysts said.
"These new aspects of 'Big Data' are creating unprecedented levels of complexity for IT executives, particularly as they realise that these massive data sets cannot be processed, managed and analysed using traditional databases and architectures," said Philip Carter, associate VP at IDC Asia Pacific.
"What is becoming clearer is that the real value from 'Big Data' will be derived from the high-end analytics, predominantly using data mining, statistics, optimisation and forecasting type of capabilities to proactively turn this data into intelligence to drive business benefits and better decision making capabilities."
IDC Digital Universe study indicates that businesses in Asia are tapping analytics-led solutions to gain better customer insights, and manage risk and financial metrics more effectively.
The research firm suggests that in order to overcome the challenges presented by "Big Data", organisations should consider deploying both the applications traditionally used for business analytics and the supporting architecture.
Organisations should also consider deploying analytical appliances, and creating truly scalable enterprise architectures that leverage the attributes of high performance computing.