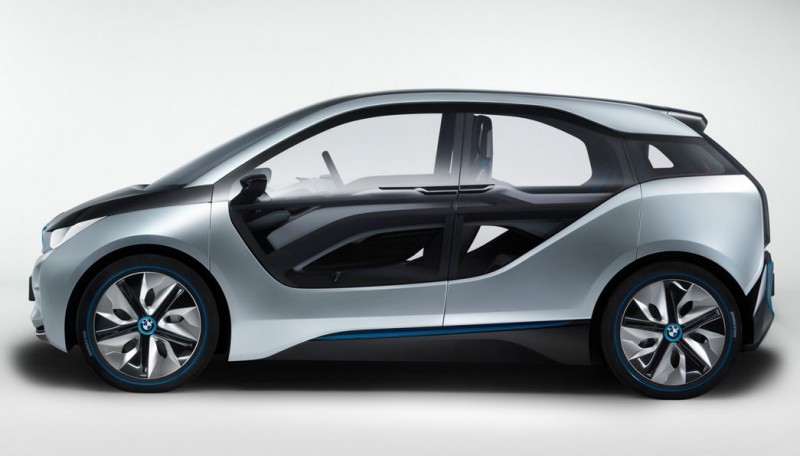 BMW AG is aiming to boost electric vehicle sales in 2018 to secure its place in the electric-car shift, according to a Bloomberg report.
The planned increase to about 150,000 cars sold would represent a 50 percent rise from this year, and a jump of about two-thirds from last year's deliveries of green cars, said the report. BMW, an early mover in the electric-car shift with 2013's i3, is facing increasing competition from rivals like Mercedes-Benz and Volkswagen, according to Bloomberg.
Klaus Froehlich, who heads development for BMW, told reporters in Munich, "We'll definitely boost sales by a mid-double-digit amount. This is to stay ahead of the competition that's starting to do its own roll-outs."
The firm will begin sales of the new X7 SUV and 8-Series coupe, priced at around 100,000 euros ($119,000) in 2018. The expanded top-line segment will compete with Mercedes-Benz's luxury variants like the S-Class coupe and Maybach sub-brand. The report said that unlike Mercedes's parent Daimler AG, also the world's biggest commercial vehicle maker, or 12-brand behemoth Volkswagen, BMW has less opportunity to spread development costs of its suite of at least 12 all-electric cars by 2025. Volkswagen plans to have 50 battery cars by then, said Bloomberg.
"Our goal for the luxury segment in the next few years is taking more market share,'' chief executive officer Harald Krueger said in speech notes, adding that the new suite of luxury cars will be sold under the "Bayerische Motoren Werke'' signature. "In 2018, we're significantly enlarging our offering in this lucrative growth segment.''
BMW is in the midst of a record rollout of 40 all-new and revamped vehicles this year and next, seeking to gain back global leadership of luxury car sales from Mercedes. Its Stuttgart, Germany-based rival overtook BMW last year for the first time in a decade, after overhauling a stodgy lineup with sportier styling and adding new models, as per Bloomberg.
BMW's electric push coincides with the biggest transformation for the industry in decades, according to the Bloomberg report, attracting many new competitors such as Tesla and Uber Technologies. Last month BMW said it'll spend 7 billion euros on research and development this year, as much as 2011 and 2012 taken together.
"BMW's struggles with slow sales of the i3 city car, which used a lightweight carbon-fiber body for the first time in a mass-produced vehicle, prompted the carmaker to dial back its electric ambitions and pause from adding more electric-only vehicles to its lineup," Bloomberg reported.
In 2018, the firm is launching an electric Mini, followed by a battery-powered X3 SUV in 2020, adding electric powertrains to existing models rather than creating a separate lineup like Mercedes's planned 10-vehicle EQ range. In the future, BMW will bundle its electric model versions under its 'i' brand, and has reserved naming rights for models iX1 through iX9, according to the report.
"This can't be just about showcase cars,'' said Froehlich. "We have to boost profitability and keep prices on an acceptable level by delving very, very deeply into our cost structure.''