Few cities have grown in recent decades as rapidly as Dubai.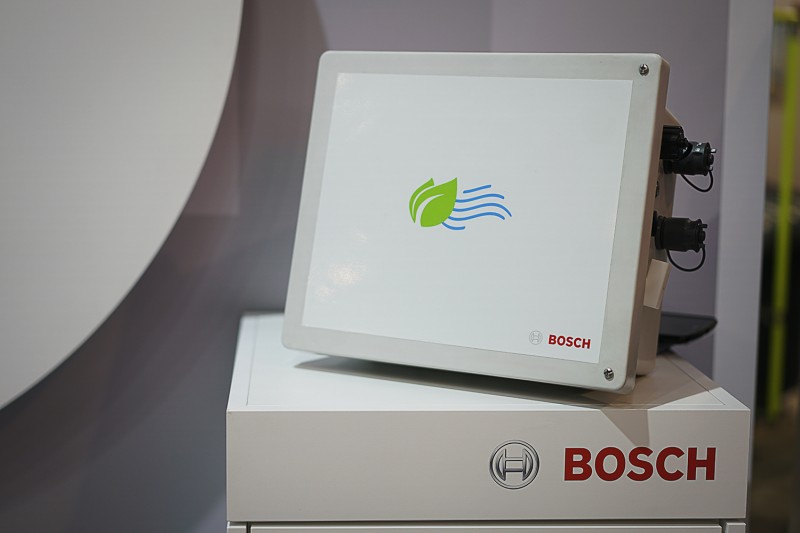 The city's extraordinary development, while it has attracted plaudits, has also brought with it challenges, among them pollution.
As with other world metropolises, there has been breathless growth in the number of vehicles, heavy congestion and, in turn, potential hazards from particulate matter and noxious gases.
So how should rapidly expanding cities such as Dubai monitor pollution levels and plan their development to try to ensure air quality improves?
Bosch says it may have a solution with its Micro Climate Monitoring System, a method of assessing  current pollution levels and forecasting how air quality will change. The German company's technology is already in place in countries as diverse as Germany, India, the United States, Sweden and Mexico.
Using Internet of Things (IoT) and cloud technology, the system uses sensors to connect over multiple networks and employs monitoring devices that are said to be a fraction of the size of traditional ones. It monitors pollutants including particulate matter (PM), nitrogen dioxide, sulphur dioxide, carbon monoxide and ozone. Bosch describes the technology as being more sensitive to variations in pollution.
"When you're measuring the data for a standard device, you're looking at the past – how was the air quality," said Somil Gupta from Bosch's business development digital solutions, Nordics, division.
"When we collect this data, we send it to the cloud. When you have something like this which is predictive, you can look into the future."
Gupta said the technology is predictive because it is able highlight patterns and trends, helping to understand how air quality is varying over time. It builds an air quality model that indicates what is causing pollution and when, allowing action to be taken, such as sending pollution alerts to hospitals and schools, or making changes to work times.
"In Dubai, you could restrict ships coming into the port at certain times, so you have a different set of options," said Gupta.
It might be used to predict air quality several hours ahead, so that traffic can be rerouted to reduce problems. Or it can predict air quality years from now.
"If my city is growing 6 per cent per year, what will be the level of pollution and how will it impact my air quality then and what can we do now so it doesn't happen?" he said.
The technology can be bought outright or is available on a subscription model, which is more common. It is not yet used in the Middle East but Gupta said Bosch is "in discussions" with potential users in the region.