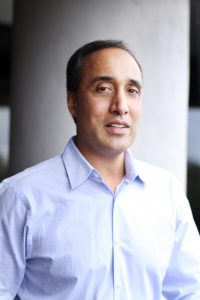 ManageEngine will host its seventh Middle East User Conference in Dubai from February 27 to 28, 2017 at the Address Dubai Marina. Raj Sabhlok, president, ManageEngine, will deliver the keynote, highlighting the evolving role of IT management and cybersecurity in addressing the latest developments in global cloud, networking, and security management with the advent of new technologies such as Bot, AI, machine learning, and blockchain.
According to IDC, despite crossing the $2.4 billion mark in 2018, security spending in Middle East, Africa, and Turkey (META) will continue to be insufficient due to the increasingly complex nature of the threat landscape. The quest to scale digital businesses will make organisations in the META region adopt a cloud-first or cloud-only approach, with spending on public cloud services topping $1.1 billion in 2018. Spending on Big Data and analytics solutions in the META region will tip the scales at $2.4 billion in 2018.
"With market situations being volatile and due to the significant increase in attacks, cybersecurity will continue to be a key focus for ManageEngine in the months ahead. We have recently launched an endpoint security solution – Patch Manager Plus on Cloud, and also tuned our SIEM solution to adhere to global compliances such as GDPR, PoPI, and Australia's Notifiable Data Breaches Scheme, in line with the move. We believe that our revamped solutions will be instrumental in protecting organisations, combatting security threats, and enhancing operational efficiency for our customers worldwide. We look forward to discussing the best use cases with our customers in the Middle East during the user conference," said Sabhlok.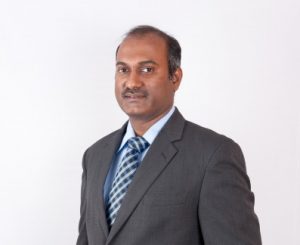 "Regional enterprises are looking at securing their networks, cloud, and application assets in the most agile and cost-effective manner. Moreover, the dynamic environment is compelling them to expand their business offerings as they increase their regional footprint. The latest cloud and mobile-friendly solutions from ManageEngine are well equipped to meet these requirements of regional enterprises in IT management and cybersecurity standards," said Nirmal Manoharan, regional director, Sales, ManageEngine.
The two-day user conference will also offer a detailed walk-through and demo sessions on various ManageEngine solutions such as ServiceDesk Plus, OpManager Plus, Applications Manager, Desktop Central, Mobile Device Manager Plus, Password Manager Pro, Key Manager Plus, AD suite of products, Site24x7, and Log360, among others.