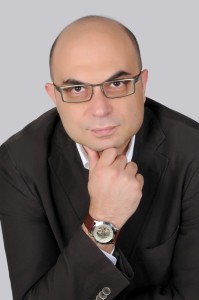 Brocade has announced the appointment of Yarob Sakhnini as Regional Director for the Middle East, Mediterranean and Africa region.
Sakhnini will be responsible for leading the sales and pre-sales engineering teams as well as planning and executing channel and marketing strategies.
He was previously director, systems engineering, MEMA, Brocade.
He started his career as a networking engineer with CNS, a UAE-based infrastructure integrator and managed services provider.
Marcus Jewell, vice president EMEA at Brocade says, "Yarob has been instrumental in shaping the success of Brocade in the region so far. His long history with the company, high degree of technical competence, extensive engagement with customers and partners and deep understanding of market dynamics make him the ideal candidate to lead Brocade's efforts across MEMA. We expect Yarob to drive the sales team to deliver the true value of our technologies to customers."
Sakhnini believes that Brocade's innovative technology coupled with favourable market trends augurs well for the company. "Brocade is a leading networking vendor with a holistic approach to building complete data centre network infrastructures ranging from our market leading Ethernet Fabric technology to our storage networking to software-defined networking," he said. "The region is experiencing momentum in two areas. The first is data center buildouts and consolidation to construct public and private clouds and the second is major infrastructure buildouts for public services like health and education. Both these areas mesh perfectly with Brocade's plan and focus areas from a technology standpoint as well as our partner ecosystem."