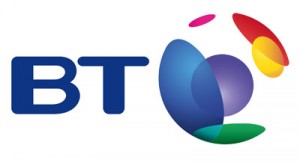 BT announced today it has signed a contract with the Ministry of Social Affairs in the UAE to deliver technology and services for its Echo of Silence project. The nationwide project aims to enable people with speech and hearing impediments to use telephony and internet service with the help of technology, such as voice to text and text to voice relay and internet relay.
The hearing and speech impaired will be provided with communication services tailored to their needs. Additionally, advanced technical programs will be provided to ensure ease of use of the communication equipments, providing impaired with independence and new job opportunities.
Speaking at the signing ceremony, Her Excellency Mariam Mohammad Khalfan Al Roumi, Minister of Social Affairs, said: "The project aims to enable people with speech and hearing impediments to communicate with each other and with other people in society by providing them with advanced technology services and modern communication equipments."
The Echo of Silence project is conducted in accordance with the principles of equality and equal opportunities provided for by the terms of the Federal Law No. 29 of 2006 concerning the rights of the disabled, including the provision of the environment to ensure qualified people will disabilities have easy access to information and communication with the community around him.
The project, delivered under the supervision of the TRA, draws on BT's extensive expertise in developing technologies to aid of hearing in its home market. The national telco operator researchers were involved with the National Health System (NHS) in developing and producing first hearing aids back in 1948, a project that has recently been recognised as part of the UNESCO World Heritage.
In the UK, the Text Relay service is provided free of charge and is simply activated by dialling 18001 before any landline, mobile or international number on a textphone. Customers can get a Text Relay assistant on the line to help with the call. The assistant then turns the written conversation into words, and the spoken response from words back into text. More than 1.5 million calls are logged using the service every year.
Wael El Kabbany, GM, BT, MENA, said: "We are very proud the Ministry of Social Affairs has chosen our technology and know-how for one of the most ambitious social inclusion projects in the country. As the world's first telco operator, BT has been at the forefront of technological development throughout its long history and was one of the first operators to develop solutions that aid hearing and speech impaired."
The contract was signed by His Excellency Mohamed N. Al Ghanim, TRA Director General; Her Excellency Al Roumi and Kabbany.