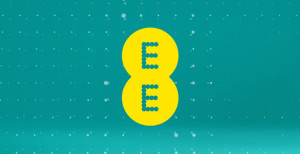 BT Group has entered exclusive talks to buy U.K. mobile operator EE for £12.5 billion ($19.5 billion), a deal that would help the carrier offer bundles of mobile and fixed services. 
The talks don't guarantee a deal will be reached, BT said in a press release on Monday. But they point toward BT choosing EE over O2, the mobile business it sold to Telefonica 10 years ago. BT and Telefonica had also been in talks last month.
EE was formed through the merger of the T-Mobile and Orange mobile businesses in the U.K. and is jointly owned by Orange and Deutsche Telekom. Under the terms of BT's proposed acquisition, Deutsche Telekom would own 12 percent of BT and have a seat on its board. Orange would own 4 percent of BT.
The acquisition would accelerate the sale of converged fixed-mobile services to BT's consumer and business subscribers and would help BT to sell fixed-line services to EE customers, the company said. BT already sells TV service in addition to broadband and fixed-line voice. While continuing the acquisition talks, BT said it will keep working on future converged services of its own and is confident it can deliver them even without buying EE.
As mobile, voice and cable TV providers face mounting competition from Internet services including WhatsApp, Skype and Netflix, service providers in Europe are using bundles to improve their revenue streams. These "quad-play" services include broadband, mobile, TV and voice for a single monthly fee. Both U.K.-based mobile carrier Vodafone and French cable operator Numericable recently have made acquisitions to create bundled products.
Originally published on
IDG News Service (San Francisco Bureau)
.
Click here to read the original story.
Reprinted with permission from
IDG.net
. Story copyright 2022 International Data Group. All rights reserved.