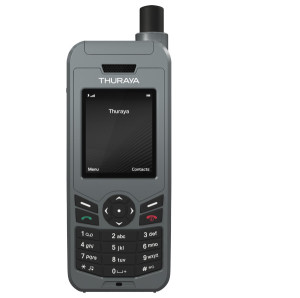 Dubai-based Thuraya Telecommunications Company today launched its entry-level satellite phone, the XT-LITE.
The XT-LITE is built to make phone calls and send SMS messages in satellite mode anywhere under Thuraya's satellite network.
It provides users with instant satellite connectivity across the Thuraya network covering more than 160 countries. It can be used either with a Thuraya SIM card or a SIM card from any of the company's 360 worldwide GSM roaming partners.
"Thuraya XT-LITE addresses the demands of users who need a simple satellite phone for work or travel in areas unserved by terrestrial networks," said Rashid Baba, Director of Products, Thuraya. "People need to stay connected no matter where they go and we will provide them with the most reliable and cost-effective way of doing this."
Sharing a number of features with its predecessor the XT, the XT-LITE also works as a security backup for people who are located in remote areas where natural disasters can render terrestrial communications unavailable.
"We are proud to deliver a market-driven satellite device for the casual user, which is built on the legacy of our pioneering innovative handsets such as the Thuraya XT and SatSleeve," said Alexander Lachner, Senior Product Manager, Voice Services, Thuraya. "With the XT-LITE, we aim to dispel the outdated perception that satellite phones are only made for enterprise or government users by addressing a currently untapped segment. The addition of Thuraya XT-LITE facilitates a dual phone strategy whereby Thuraya continues to offer our existing flagship product, the Thuraya XT for the professional, enterprise segment, and the Thuraya XT-LITE for the casual value users."
The XT-LITE is available at Thuraya Service Partners from today, and is priced between $400-500.