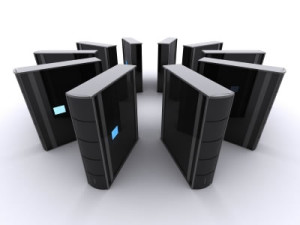 IT has figured out all of the IT benefits of virtualisation, but not the business ones, according to Flexera Asia-Pacific Vice President Tom Canning.
When speaking with local customers of the software licensing vendor, Canning has found that business have not identified the business case for virtualisation, which in turn has led to growing disconnect of managing licenses in a virtual environment.
"Virtualisation by nature creates a more fluid and dynamic IT infrastructure, which is the benefit to IT, and businesses have been rapidly moving ahead to virtualise their servers and infrastructure because of all of the IT savings, flexibility and consolidation," he said.
At the same time, Canning warns that the push to virtualisation increases the exposure of the compliance of licensing agreements and there is a tendency of businesses to use too much.
"You're out of control from a risk, compliance and spend perspective, even while you are getting the IT benefits," he said.
For that reason, Canning sees a growing disconnect where people have moved to deploying virtualisation to get the benefits of the technology, yet the knowledge, tools, processes for management software in that environment has lagged behind.
Mobile on the agenda
BYOD is another trend that Canning said is faced with the same dilemma.
"There's this move to create policies to get more flexibility in terms of what devices people can use," he said.
However, Canning said there are questions about what that means in terms of how applications get reliably deployed on devices.
"This is while ensuring that the devices are managed in a cost effective way, support the needs of the business and IT in the same cost structure, as the IT is not getting more money to do this," he said.
Whether it is virtualisation, BYOD or any other key IT development, Canning said it is always a challenge to align the business value of the technology with the ability to control and manage it at the same time.