C5 has announced the launch of its Cloud 10 technology accelerator programme or 'Scalerator' powered by Amazon Web Services (AWS).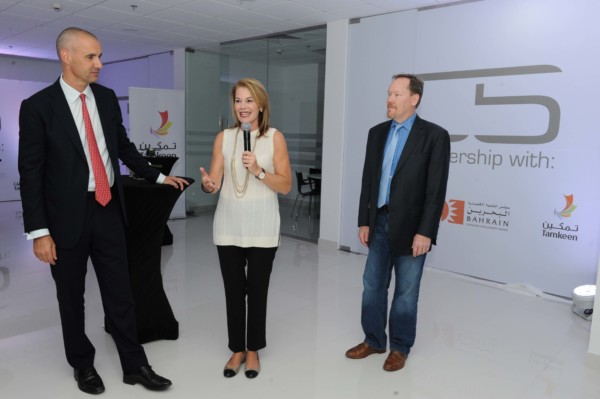 Cloud 10, according to the company, is one of the first platforms in the region created to help young, technology firms (B2B firms including FinTech, MedTech, EnergyTech etc) to 'scale-up' their businesses using the cloud.
C5 aimts to create 300 EMEA technology champions over the next four years through the Cloud 10 programme. Companies can apply to the programme where C5 selects the best, young, firms from across the MENA region (that are revenue generating) and provides them with a highly structured three-month programme of intensive mentorship giving them the practical tools to rapidly 'scale' their businesses.
The Cloud 10 programme also works as an international business exchange and C5 will connect the companies with its network of distinguished international partners, collaborators and investors who have technology entrepreneurship, technology private equity and security expertise, like AWS.
Hadyah Fathalla, Executive Director of C5, said, "Our aim with the Cloud 10 programme was to create a platform that allows exciting new disruptive technology companies to flourish. The MENA region has huge potential for growth in this area but is under-developed in terms of support for technology firms. So we created the Cloud 10 'Scalerator' which works in a similar way to a mini MBA, essentially we closely mentor these companies through a series of structured coaching sessions and give them access to an international network of investors and business contacts."
One of the core elements of the Cloud 10 programme is helping companies to scale up their operations using the 'cloud' (or cloud computing) and as part of this, the companies will be able to take advantage of AWS Activate, a package of resources for start-ups, including AWS credits, training, developer support, and a community forum, as well as AWS Professional Services.  In addition, the Cloud 10 programme also provides a cloud computing academy to train young people, business executives and officials in cloud architecting, solution and coding skills to create new jobs.
Teresa Carlson, Vice President, Worldwide Public Sector of Amazon Web Services, said, "This is an exciting time for innovation and economic development in the Middle East and Africa. Cloud computing is the new normal and we are proud support C5 as they launch the C5 Cloud 10 Accelerator. This provides an opportunity for start-ups across the region to grow and new businesses to scale to reach markets around the world."
Based in London, (Cape Town, Luxembourg) and Bahrain, the Cloud 10 'Scalerator' programme has been developed by C5 in partnership with Tamkeen and Bahrain's Economic Development Board, and is powered by AWS. The programme is open to companies from all over the MENA region and participants will be invited to work out of the Accelerator offices, and C5 will use its global network to provide technology and financial coaching, desktop support, and mentorship.