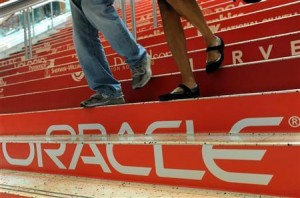 Going on the most recent security flaw in Java, Oracle should rewrite the programming language completely and start again from scratch, according to Bogdan Botezatu, Senior E-Threat Analyst with Bitdefender, a Romanian-based antivirus maker.
Botezatu estimates that as many as 100 million PCs are vulnerable to hacker attack because of the latest Java defect discovered this week. The vulnerability is reported to be infecting even those who are running the latest version.
According to Botezatu, Oracle has lost control of Java's code, which is why serious security vulnerabilities continue to emerge in the software."Oracle needs to take some core components of Java and write them from scratch," he said.
He went on to explain that the problem with mature products like Java and those made by Adobe is that so many hands have touched them over a long period of time. "These products have become so large and have been developed by so many programmers that the makers have most probably lost control over what's in the product."
The apparently unsuccessful results of Oracle's recent efforts to patch vulnerabilities in Java supports the Romanian security expert's analysis.
For example, Oracle patched three security vulnerabilities in August 2012 with a new release of Java, version 7 rev. 7. Within hours of the release of that fix, Polish security researcher Adam Gowdiak, Founder and CEO of Security Explorations, found a vulnerabilitycreated by the update. Some security experts say that Java has outlived its role and its functions are handled by other technologies.
The latest zero-day vulnerability found in the programming language can also be traced to inept patching pushed in an October 2012 security update. That update was incomplete and opened the door to the vulnerability discovered this week, according to Gowdiak.
"Now is a good time to rewrite some core components from scratch and ensure that they're bug-free, rather than patching the application from one version to another," Botezatu said.
Botezatu acknowledges, however, that this isn't likely to happen. "Oracle isn't open to making major changes because they could break applications already in the market," he said.
The problem Oracle faces with Java development is one faced by all software makers – how to improve a programme without destroying its compatibility with previous versions.
"Look at Windows Vista and how it failed to become adopted because some customers' applications didn't work from XP to Vista," Botezatu explained.
Nevertheless, some signs indicate that Oracle is trying to address some of the issues raised by Botezatu. On Friday, the company announced that, starting with the release of Java 8 in September, new releases will be rolled out on a two-year schedule.
As for the current security concerns, the U.S. Department of Homeland Security recommends shutting off Java in your browser.