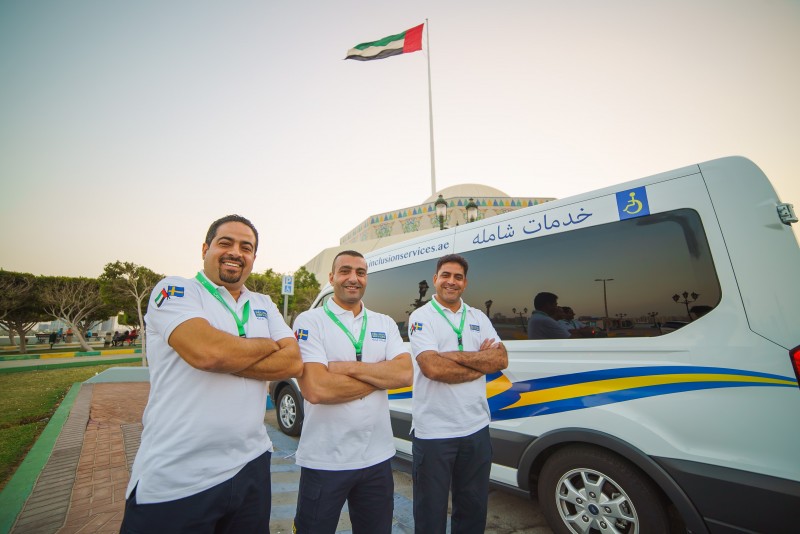 Careem has introduced its fleet of special car type Assist to serve the Abu Dhabi community of people of determination.
The new service is launched in partnership with Inclusion Services – Sweden's operator of ground transportation services for the physically disabled. The cars will be available to book via the Careem app for trips originating in the capital.
Bassel Al Nahlaoui, managing director, Careem, Gulf said, "With thousands of people of determination living in Abu Dhabi it is only right that we do our bit as a major provider of ground transportation, to cater for this segment of the community."
He added that ride hailing apps are borne from the notion that technology can play a role in simplifying and improving people's lives and hassle free access to transportation is something that everyone should have in today's world. "To play a role in providing people of determination with more freedom to get out and about to see their friends, go for lunch, head to the mall, all the things we take for granted, is a true privilege and something we hope to extend out to every city we operate in."
Inclusion cars are uniquely designed to cater for people of determination, according to the UAE-based ride-hailing firm.
The company noted that Assist captains are carefully selected based on their temperament and empathetic nature and then go onto receive in-depth training on how to look after a passenger and ensure that they are safe and comfortable at all times.
On booking Careem Assist, a passenger will be taken door to door to their end destination with wheelchairs on board or the capacity to take a passenger's wheelchair. The vehicles are especially designed to lower to the ground and with ramps to allow the easy onboarding and exit of wheelchairs.
Ingemar Fredricsson, CEO, Inclusion Services, said that the partnership with Careem is not only a unique opportunity to help serve the Abu Dhabi community but also represents a much wider mission to take its services across the wider Middle East and serve every city Careem operates in. "It's also a very positive day for the ride hailing industry, to be broadening their service offering to the very people that need it more than anyone. The freedom to get out and about in comfort and with respect and dignity is something everybody deserves."
Meanwhile, SEDRA programme manager Renate Baur-Richter welcomed the initiative saying transport counts as a crucial factor for independent living for people of determination, the easy access to book such customised services is a very relevant component in this aspect. "Considering that the independent participation in all aspects of life adds significantly to the overall quality of life, SEDRA Foundation welcomes the joint initiative of Careem and Inclusion Services as a step towards a more accessible Abu Dhabi," he said. "Successful inclusion relies on state-of-the-art solutions that boost the self-reliance of persons living with a disability."