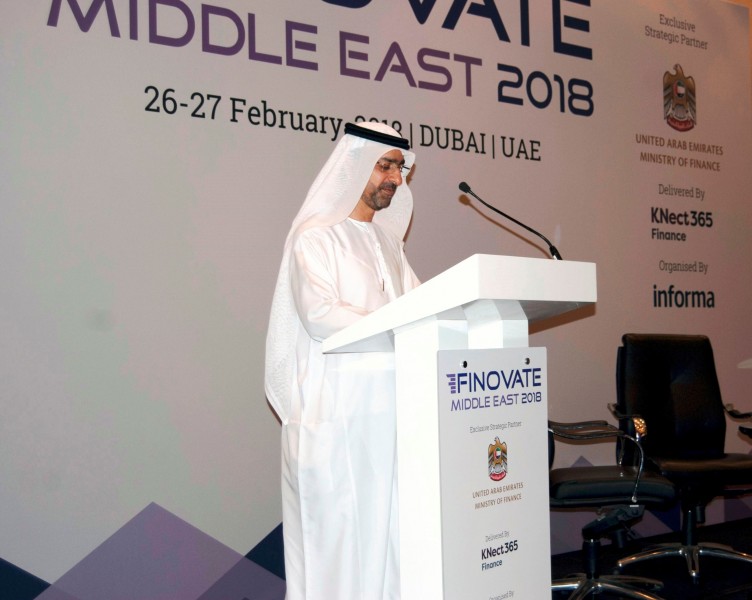 The UAE Ministry of Finance has joined forces with a global fintech conference series – Finovate – to drive innovation, growth and investment in financial, banking and payments technology in the Middle East.
The strategic partnership with Finovate Middle East was announced by His Excellency Younis Al Khouri, Undersecretary of the Ministry of Finance, UAE at a launch event yesterday at the Conrad Hotel, Dubai.
Speaking at the event, His Excellency said, "We at the UAE Ministry of Finance have been committed, and will pursue our commitment to support and explore ways to increase innovation within government and finance more broadly."
"We have seen fintech enter the popular consciousness in a big way this year due to developments in mobile payment technology, and the introduction of blockchain technology that have ignited the public interest and pushed the sector's growth."
He added, "The Ministry has hosted regular fintech seminars to help showcase modern technologies and their impact across the sector. It continues to be a key player in helping to foster the investment environment in the UAE for tech entrepreneurs through the Mohammed bin Rashid Innovation Fund that is worth AED 2 billion."
During the partnership announcement event, a panel discussion on 'Innovation versus Digital Disruption: Perspectives from Banks and Fintechs' featured speakers including Jagadeshwaran Kothandapani, Managing Director, MENAT, at Citi; Sara Grinstead, Head of Innovation at RAKBank; and Shadab Ahmed, Treasury and Trade Solutions Head of Iraq at Citi.
The panel highlighted the need for collaboration and new partnerships to develop an effective fintech ecosystem as well as embracing change, the latest payments technology and managing innovation risk.
Finovate has established itself as a leading showcase for fintech innovation around the world, with five locations – New York, Silicon Valley, London, Hong Kong and Dubai.
Taking place from 26-27 February, during UAE Innovation Month and Dubai Innovation Week, Finovate Middle East will bring together early-stage startups, leading established companies, media, financial service institutions and funders drawn by the opportunity to see the future of fintech both regionally and globally.