Arvind Kalla, Chief Regional Officer at ValueFirst, has shared the findings of its transformation project with Imam Mohammad Ibn Saud Islamic University in an exclusive case study report for tahawultech.com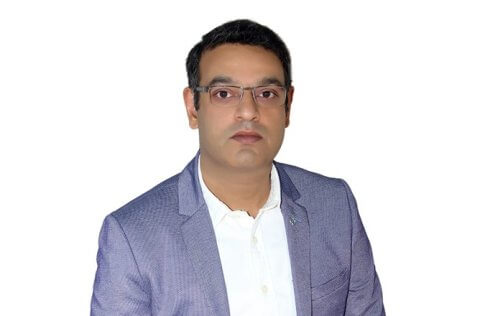 What where previous pain points experienced by the end user – and what where the benefits of the ValueFirst solution? 
Imam Mohammad Ibn Saud Islamic University stood at a crossroads, facing significant challenges in engaging its students and visitors. Accessing information about the university was a cumbersome task, demanding either a visit to the website or a physical presence.
They then opted for ValueFirst – the catalyst for a groundbreaking transformation.
With ingenuity and expertise, ValueFirst crafted an interactive chatbot, breathing life into the university's touchpoints. No longer bound by traditional barriers, the chatbot emerged as a dynamic help desk for all intrigued minds.
Visitors found themselves captivated by the virtual tour of the university, effortlessly accessing vital course details and curriculum. Questions and uncertainties were met with immediate resolution through the chatbot's astute guidance.
The WhatsApp chatbot evolved into an indispensable touchpoint for anyone stepping foot into the university's realm. Seamlessly bridging the gap between the university and its visitors, it created a realm of possibilities like never before.
But that was just the beginning. The university's HR department grappled with the complexities of manual processes, struggling to manage the needs of its 3000+ employees.
Time for ValueFirst to step in once again – introducing automation at its finest. Empowered by the chatbot's unparalleled efficiency, the HR department underwent a metamorphosis. Mundane tasks such as leave checks and applications became effortlessly convenient, elevating productivity to new heights.
ValueFirst's transformative impact on Imam Mohammad Ibn Saud Islamic University was awe-inspiring. It broke the shackles of conventional communication, ushering in an era of interactive brilliance and seamless operations.
Witness the metamorphic journey of a university fueled by ValueFirst – where innovation met impact, and potential knew no bounds.
What where the implementation process and challenges in general for this solution? 
ValueFirst unleashed its extraordinary chatbot solution, a relentless 24/7 helpdesk that catered to the needs of external visitors at Imam Mohammad Ibn Saud Islamic University. The chatbot offered a full-fledged virtual tour of the university's grandeur.
Not stopping there, the chatbot proved to be the epitome of efficiency, swiftly raising tickets to resolve any queries that dared to surface. But it didn't end with just information; it went above and beyond, tailoring course details and curriculum as per the unique requirements of each visitor.
Holding on, because the magic didn't stop with the visitors! For the university's invaluable employees, the chatbot became an indispensable ally in the realm of HR functions. Seamlessly, it handled tasks such as checking available leaves and enabling hassle-free leave applications.
Witnessing an unparalleled experience, where technology met human needs, and ValueFirst's chatbot reigned supreme as the ultimate catalyst of convenience and empowerment at Imam Mohammad Ibn Saud Islamic University. It was a new era of interaction, where innovation set the stage for limitless possibilities.
Can you elaborate on the technical description of the solution? 
In a bold quest to amplify its reach, Imam Mohammad Ibn Saud Islamic University turned to the unrivaled expertise of Surbo ValueFirst Chatbot builder. What emerged was a transformative masterpiece – a chatbot engineered by ValueFirst to leave no query unanswered, no curiosity unfulfilled.
Every visitor stepping into the chatbot's realm was met with a wave of personalized attention. Whether seeking a mesmerizing tour or intricate details, the Chatbot flawlessly channeled a wealth of relevant data, perfectly tailored to their needs.
ValueFirst's ingenuity, however, didn't stop at visitor satisfaction. Through cutting-edge API integrations, the chatbot effortlessly synced with the university's existing CRM, unlocking a new dimension of real-time data exchange.
The realm of seamless HR processes was entered, where the mundane became enchantingly user-friendly.
Imam Mohammad Ibn Saud Islamic University then stood on the brink of a revolution, powered by the brilliance of ValueFirst's chatbot.
The future of limitless connectivity beckoned, where every touchpoint served as a gateway to boundless possibilities.