Reseller Middle East's inaugural Margin Builder Forum kicked off with a fascinating panel discussion with industry experts that tackled some of the biggest issues that affect partner profitability.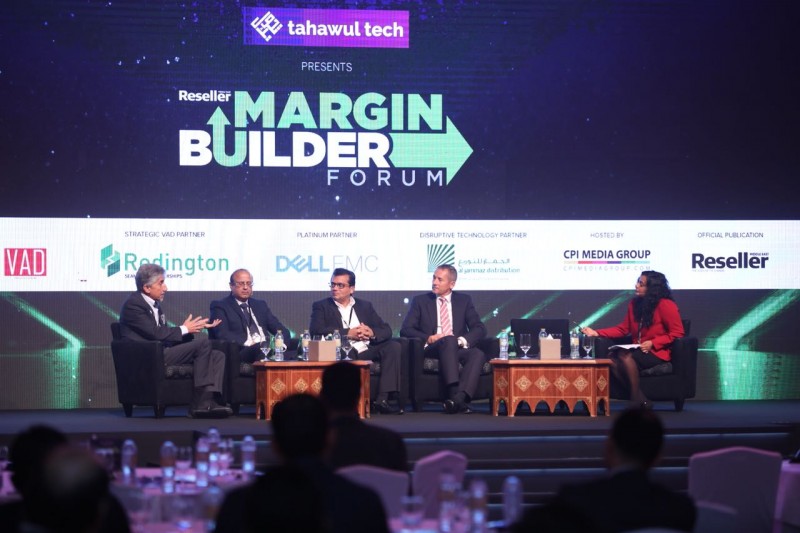 Moderated by Reseller Middle East editor Janees Reghelini, the discussion was kicked off by Alpha Data CEO Fayez Ibbini, who highlighted need for resellers and partners to avoid being labelled mere "conduits" in the technology industry.
"Channel partners are often perceived as conduits, which is not a recipe for profitability," he said. "The first thing you need to consider is training staff to rid themselves of that mindset. You need to transform yourselves into consultants, architects and advisors, and you don't you will be the lowest part of the equation. You could end up taking the highest risks for the lowest returns."
Experts Computer managing director Shailendra Rughwani followed Ibbini's comments up by highlighting the changing nature of the technology industry over the last 20 years.
"First of all, we need to understand why profitability is even an issue for us," he said. "In the early 90s, it wasn't an issue at all. Business was evolving, profits were good. As we grew, profitability decreased. We need to understand why that has happened and find solutions for it. We have had to change our focus from being a distributor to an SI, and now focus on services."
Enabler One co-founder Nehul Goradia then homed in on the challenges posed by vendor-driven pressure. "The Middle East market typically constitutes 3-5% of a global technology vendor's global revenue, and there is tremendous pressure on a regional team to justify itself," he said. "That pressure gets pushed down to distributors. Today, you need to differentiate yourselves against this backdrop or you won't be profitable."
Margin Builder Forum has  explored how today's channel businesses can address the most pressing challenges in the industry, from effective management of cash flows to evolving their operations to offer comprehensive solutions built on emerging trends and technologies.