Dubai, United Arab Emirates, March 31, 2021: Cisco announced that it is bringing a new data centre to Frankfurt, Germany, to serve customers using its Collaboration platform Webex in the European Union (EU) and the Europe, Middle East, Africa and Russia (EMEAR) region. The new data centre in Frankfurt is scheduled for operation by end of June 2021.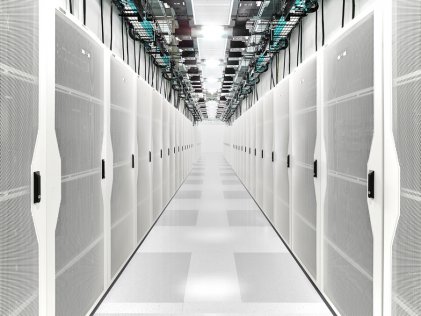 Over the past months, public and private actors from all sectors expanded telework to provide vital citizen and business services. The rapid digital transformation that occurred with the shift to remote working, combined with the need to keep distributed teams connected have increased the demand for cloud-based Collaboration platforms. Since the beginning of the pandemic, the use of digital collaboration tools, such as Cisco Webex, has increased by 74 percent. Webex alone has grown to nearly 600 million participants quarterly on average.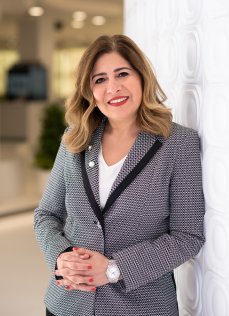 "There is no doubt: the future of work will be hybrid. Collaboration technologies play a key role in enabling digital workers, regardless of geography, language or proficiency in technology. The velocity of innovation in this area is staggering. At Cisco, we have launched over 400 new enhancements for Webex since September 2020, underpinned by the security and privacy principles that are core to our technologies and processes", said Reem Asaad, Vice President, Cisco Middle East and Africa.
Webex has a rich history of helping employees innovate and remain productive wherever they are. Since the pandemic, Webex has continued to help businesses by enhancing the smart workplace and providing numerous digital solutions. The platform has also been integral for governments to continue to lead remotely, doctors to meet with patients safely, and educators to teach students at a distance – enabling connected classrooms.
In December 2020, Cisco announced a new wave of Webex innovations with the vision to drive 10x better experiences for virtual meetings and enhance the digital workplace. Eliminating language barriers is a key step to enabling a truly global, hybrid workforce. Since March 2021, Webex customers can preview real-time translations from English into 100+ languages.
In 2021, Cisco is scaling and unifying Cisco Webex data centres to provide customers with more flexibility. The new data centre in Frankfurt, Germany is part of this effort and complements existing data centres in the region, providing additional opportunities to host data in the EU.
Innovative Data Centre technologies
Cisco's new data centre in Frankfurt is a showcase of the company's latest technologies. This includes the Cisco ASR routing platform that provides a high-throughput connectivity into the data centre, ideal for high bandwidth applications, such as streaming audio or video, or video conferencing.
Within the data centre, the Cisco Application Centric Infrastructure (ACI) connects all components in a secure and highly scalable way, and it also offers capabilities for ease of management and troubleshooting. The other key component of the architecture is the Cisco Unified Computing System (UCS) that combines industry-standard, x86-architecture servers with networking and storage. UCS provides all the server capacity needed for the solution and can offer automated computing scalability based on user demand. In addition, Cisco ThousandEyes' internet and cloud intelligence platform is used for visibility and insights into the digital delivery of applications and services.
The complete architecture is protected end-to-end by Cisco Firepower for enhanced Security. The new, highly resilient data centre will incorporate Cisco products and technologies that improve energy efficiency, including power supplies, internal components, and cooling systems, and run on 100% renewable energy.