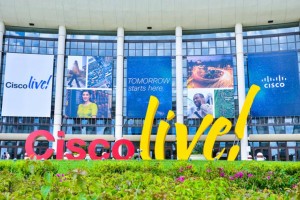 Cisco today unveiled its vision for the next-generation data centre, which it calls application-centric infrastructure.
The networking firm said its architecture aims to transform data centres to better address the demands of new and current applications in the cloud era.
Accelerated to market by the company's investment in Insieme Networks, this transformation requires an open, programmable and automated infrastructure that is ready to handle the challenges of cloud deployment models and today's Big Data applications, Cisco said.
Application-centric infrastructure will provide IT with the ability to quickly deliver business applications to end-users with a simpler operational model, scalable secure infrastructure, and at optimised cost, it added.
Cisco also announced two key innovative enhancements to its unified fabric portfolio. First, Dynamic Fabric Automation (DFA), which automates network provisioning, simplifies fabric management and optimises fabric for greater efficiency and scale. Second, extensions to the Nexus 7000 portfolio with new Nexus 7700 Series switches and new F3 Series I/O Modules that deliver 40G/100G scalability.
According to Cisco, application-centre infrastructure involves a number of attributes which dictate what is in store for the next-generation data centre. One of which is application velocity, allowing any workload, anywhere. Application deployment time will be reduced via fully automated and programmatic network infrastructure, Cisco said.
Another is a common open platform for physical, virtual and cloud infrastructure.  The architecture will provide complete integration across physical and virtual applications normalising endpoint access while delivering flexibility of software and performance, scale and visibility of hardware across multi-vendor virtualised, bare metal, distributed scale out and cloud applications.
It also offers a systems-based architecture; a holistic simplified approach with the integration of infrastructure, services, and security, coupled with real-time telemetry and extensibility to future services.
Furthermore, common policy, management and operations, along with open APIs, open source and multivendor, are all part of Cisco's data-centre vision.
With Cisco's updated Nexus portfolio, it evolves its unified fabric offering to include simplified provisioning, better management, and new switches.
New dynamic fabric automation (DFA) innovations include: optimised fabric infrastructure for enhanced efficiency and scale; simplified fabric management with open APIs for ease of operations; a single point of management to automate and simplify infrastructure deployment (Cisco Prime Data Center Network Manager (DCNM) 7.0; and automated provisioning for greater agility.
According to Cisco, these innovations provide significant benefits compared to software-only overlay approaches or physical networks alone.
The new Nexus 7700 Series switches are scheduled to ship in July 2013, whilst the new F3 Series I/O modules are scheduled to be available the second half of 2013.
CNME Editor Ben Rossi is reporting live from Cisco Live! 2013 in Florida. Follow Twitter updates at #CLUS and @ComputerNewsME.