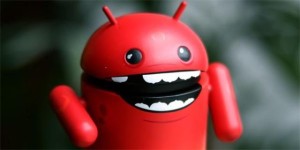 It was only a matter of time before it happened and now it has – ransom malware has successfully made the jump from the PC world, where it torments millions of Windows users, to the mobile world, where it has similar designs on Android.
Dubbed 'Fakedefender' by Symantec, which first documented it in early June, the English language version is a sort of cross between the standard fake anti-virus scam with a ransomware sting in the tail if the user refuses to pay.
The malware's basic tactic is to pose on third-party download sites (i.e. not Google's Play) as something useful, such as an extension to Skype, before loading itself on the handset as a security app.
Upon starting this 'Android Defender' app, a request appears to 'activate device administrator' (which might or might not be possible on every handset) – arming the app with this credential will make it impossible to remove later on without a root-level reinstall of the OS.
The app then claims it has detected a number of non-existent threats, asking users to buy a registration key in order to remove them. Ignoring this option causes pop-ups to appear for every action – including trying to remove the app – after the smartphone has been rebooted.
The app itself often renders Android unstable, causing crashes, Symantec said.
After a second reboot, the malware steps up its arm tugging, claiming that an unknown app is trying to steal porn from the smartphone. By this stage, the user is trapped in a cycle of being blocked from de-installing the security app and being returned to its pop-up warning about porn; the handset is now unusable.
"We may soon see FakeAV on the Android platform increase to become a serious issue just like it did on computers. These threats may be difficult to get rid of once installed, so the key to staying protected against them is preventing them from getting on to your device in the first place," said Symantec's Takashi Katsuki in his dissection of the threat.
The incidence of Fakedefender is currently extremely low and it is restricted to third-party app stores which are always a major risk for any Android user. This means that infection is remote for anyone staying within Google's Play store.
Anyone who does encounter it should, first, not grant administrator rights if asked to do this, and second, recognise the symptoms of infection before making the mistake of rebooting the handset. Each reboot allows it to bury itself deper in the OS.
According to Symantec, the bugginess of Fakedefender reduces its potency – for now it is as likely to crash the smartphone as take it over. But the use of English language and attempt to combine fake antivirus with ransomware offers a clear line of development for future versions.
The warning is loud and clear; Windows is declining in popularity but the mobile platforms replacing it will still likely have to put up with some of the same hazards.