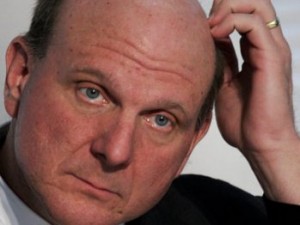 Cisco has apparently declared war on Microsoft's unified communications platform, having chosen the eve of the first Lync conference to describe it as incomplete when compared to Cisco's enterprise UC offerings.
Cisco has launched what it calls a frank and direct conversation and a weeks-long debate about what's important when IT executives decide which platforms to choose, and in its initial salvo finds Microsoft lacking in three areas.
Firstly, Cisco said that Microsoft doesn't provide phones, video endpoints, voice and video gateways, networking and cloud PSTN connections – leaving customers to find them elsewhere, increasing cost and complexity.
Secondly, Microsoft has no clear path for cloud deployments that support the same functionality as on-site Lync deployments. And finally, Microsoft's Surface tablets and laptops compete against other hardware vendors, which poses a conflict of interest when it comes to supporting bring-your-own-device programmes, said Cisco.
In addition, Cisco said that the way Lync evolved leads to design shortcomings compared with Cisco's UC products. "We believe that a solution that's primarily been developed for a desktop PC user experience is less able to meet these wider post-PC requirements than one that has been designed and optimised for them from the outset," said Rowan Trollope, Cisco's Senior Vice President and General Manager of collaboration, in a blog post.
Cisco claimed it has deployed its UC and collaboration gear for mobile workers, international calling, confidential voice and video, and contact centres that blend voice, video, chat and social media. "By comparison, a solution optimised for only the desktop office worker may not be able to serve other users' specific needs adequately, and thus may provide less value to the business," Trollope wrote.
Cisco faulted Microsoft for not supplying all the infrastructure elements needed to support unified communications and collaboration. "An enterprise deployment of Microsoft Lync for collaboration requires technology partners for network switching and routing, wireless networking, voice gateways, branch-office survivability, contact centre applications, video endpoints, and telephones," the company said in a white paper on the topic.
The white paper criticises Lync's licence structure, choice of video codecs, and lack of full Lync support in Microsoft's cloud service Office 365.
Cisco also attacked what it interprets as Microsoft's strategy for Skype. It said in the white paper that Skype will evolve to run better on Microsoft's own software platforms than on others, at least according to this statement from Microsoft CEO Steve Ballmer: "We always want Skype to be first and best on Windows."
A survey Cisco commissioned from Redshift Research found that 72 percent of respondents say such a policy would have at least some negative impact on their businesses. The same survey said 46 percent of respondents who have deployed Lync don't use it for external business communications, while 77 percent have a separate communication system.
Cisco promises to keep up its drumbeat against Microsoft's UC and collaboration because it has so much to say against Microsoft. "That's why we're making this the first of a series of posts where Cisco leaders will examine questions like these, comparing Cisco's approach to enterprise collaboration with Microsoft's, highlighting a different topic in every post," Trollope said.