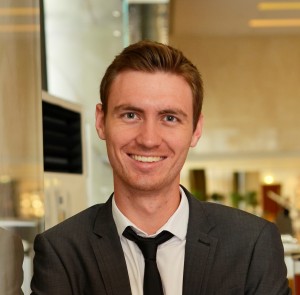 HP's dogged and determined CEO, Meg Whitman, has had a tough time since taking the big job back in September 2011. She has had to answer some tough questions whilst remaining defiant that her and her board can take HP back to its glory days.
She must have been pleased with the reception she received as she stepped out to face 2,100 major partners yesterday to deliver her keynote speech during the opening day of HP's Global Partner Conference 2013 in Las Vegas. Whitman was under a lot of pressure yesterday, make no mistake about that. HP drives roughly 70% of its business through the channel and this event was a big deal for her and the board.
In actual fact Whitman nailed her speech, saying all the right things and remaining largely upbeat. However, concerns about the company as a whole still remain. No HP event these days is free from a few elephants in the room, but yesterday Whitman addressed one of them to roaring applause – stamping down on direct sales stripping business deals away from the channel.
"This company was largely built by partners. In many ways you're the face of HP," she stated.
"We now have a very clear policy about taking business away from our channel and going direct. My message is that this simply will not be tolerated."
Direct sales staff have caused channel conflict by nipping deals from under the noses of partners, but Whitman and her team declared that a strict policy has been put in place to prevent this and that anyone not conforming to that policy could find themselves in the firing line at HP.
"Everyone in the HP organisation is crystal clear on the behaviour we expect. I am holding myself and the executives accountable for that," she said.
The Rules of Engagement policy is sure to give confidence to partners who perhaps may have been feeling pretty miffed by the whole ordeal. This is one issue that Whitman addressed with clarity and professionalism and the crowd certainly appreciated that.
Keeping in line with the theme of this speech, which was largely about trying to reassure partners that HP is doing what it can to increase business for them, ensure a higher and faster level of service training and provide a stronger quality product portfolio, she began addressing issues which were brought to her attention by the partners directly.
"We listened to you, and we have taken on board what you've said. You said you want us to be easier to work with, that our organisation is too complex, and that many of our products are too complicated."
Whitman remains adamant that the vendor is all about innovation and that new product lines and stronger investments will increase business for partners and help to restore industry faith in the company.
"Innovation is alive and well at HP," she declared.
"A company with a $10.6bn cash flow is a force to be reckoned with."
Many of these new services and products showcased to the partners this week have looked good, and the initial response appears to be a positive one. But again, and Whitman would probably tell you herself, this is still a very long process which is in the early stages. The turnaround of HP is going to be talked about for some time to come and Whitman appears increasingly engulfed by that.
"If people are not speaking highly of HP, you need to defend us. Because you know what our strategy is, you know how good our product line is, you know our commitment to these businesses, and we need you to evangelise," she stressed to partners.
Whitman cares for HP and her commitment to the role is believable. But unless HP begins to make positive headlines once again, that won't stand for much.