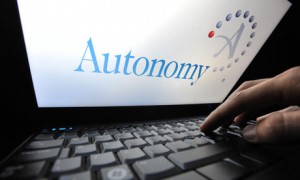 HP has announced that it will be opening an Autonomy channel programme as a way of showing its commitment to its resellers, whilst attempting to align all business units.
The programme will be the same as HP's PartnerOne programme, and will aim to make investing in the Autonomy portfolio far more simple. The company admitted that during the 18 months since the acquisition was made, partners may have found it tricky to involve themselves.
"This is a big deal for our partners, they've wanted to be involved with our portfolio and services but as committed HP customers they're asking why they have to go through separate programmes. This is a simple way of streamlining all other business areas into one aligned programme," said Andrew Joiner, General Manager, Emerging Market Development, HP Autonomy.
Joiner claims that the initiative was forced by CEO Meg Whitman who stressed that Autonomy had to make the step up from "start-up to grown-up."
"We're at HP now, so we have a huge opportunity to extend our reach and that's something that Meg [Whitman] has stressed. She has said that we need to make it much easier for organisations to do business with us and we're seeing a lot of demand from traditional HP customers, so this is a big announcement for us."
When asked about the atmosphere at Autonomy following a difficult first 18 months as part of the HP business unit, Joiner claimed that there is a far more positive vibe as the company has been growing its business strongly in areas. However, he voiced his disappointment with how the accounting scandal, combined with negative press coverage, has overshadowed its progress.
"It's disappointing that a lot of us were founders of acquired companies, myself included, and we've been growing strongly but the overall narrative on Autonomy seems to be focused on a select handful and that tends to cascade down on us. The press ran with that a little, but the overall vibe from the business partner perspective is a positive one now," he said.
"I think this comes down to Robert YoungJohns largely. He changed the culture of Autonomy, he knew that this was now all about customer relations, investing in R&D, etc., he really made the step up from our traditional culture and that's been great for us."
This progress will be highlighted again in the coming weeks as Joiner said that Autonomy will announce at the RSA conference that it's embedded its software into HPs PPS software.
"We're starting to see the reach of Autonomy software now, we're working strongly with other business units and embedding our portfolio with theirs and that's positive for us."
Joe Lipscombe is reporting live from HP Global Partner Conference in Las Vegas – Follow @Computernewsme for live updates.