Cisco has unveiled Cisco Intersight, a management and automation platform for Cisco Unified Computing System (Cisco UCS) and Cisco HyperFlex Systems.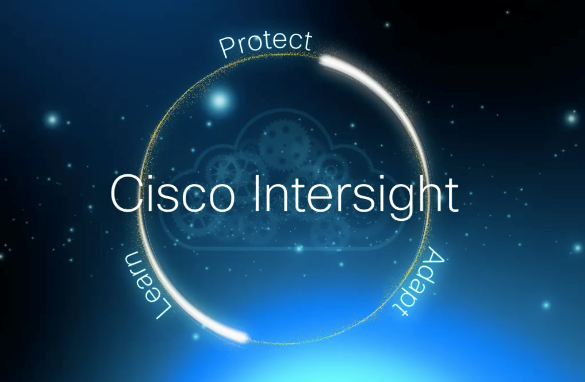 The new platform, according to the company, simplifies data centre operations by delivering systems management as-a-service, alleviating the need to maintain islands of on-premise management infrastructure. Complete system lifecycle management is delivered by Cisco Intersight through machine learning, analytics and automation.
Today, most IT organisations are adopting a multicloud strategy, and as a result customers need a scalable and consistent management environment across their data centers, private clouds and public clouds deployments. Customers also seek consistent management and policy enforcement across bare metal server environments, converged infrastructure and hyperconverged infrastructure. Cisco Intersight aims to deliver the unique ability to connect and manage all of these comprehensively.
Application architectures are also transforming with scale-out and multi-site deployment models, delivered by containers and micro-services. In addition, DevOps accelerates the rate of application development and continuous feature delivery. Cisco Intersight addresses these challenges, helping IT staff optimise operations while enjoying a more intuitive user experience.
Cisco has invested years of research and development into software innovations to bridge these gaps. With the cost of an unplanned data center outage estimated at thousands of dollars per minute, and the extraordinary costs of corporate security breaches, often due to human error, IT leaders welcome new advances in intelligent automation. Customers are already participating in an engineering preview of the Intersight platform, connecting thousands of UCS and HyperFlex systems for testing and feedback.
Intersight is designed to deliver a new, higher level of simplicity and intelligence that is intuitive from the start and continues to learn and evolve over time:
Pervasive Simplicity: Cisco Intersight features a dynamic user interface that can be customised by user role. As a cloud-based service, new functionality is delivered via portal updates without burdening customers with upgrades, and the experience scales seamlessly as customers directly connect new systems for management. The platform is designed to constantly learn to help make daily IT operations easier. Analytics combined with tight integration with the Cisco Technical Assistance Center (TAC) constantly improve the assistance provided through the recommendation engine.
Expertise: tight Cisco Technical Assistance Center (TAC) integration and insights from Cisco and the UCS Community provide recommendations and best practices.
Continuous Optimisation: The ability for the Intersight platform to provide actionable intelligence will grow stronger over time from the power of cloud-based machine learning. It can learn from the collective experience of the UCS user community, as well as the best practices of Cisco experts and peers. This will enable better predictive analytics and resource utilisation to be provided through the recommendation engine.
Agile Delivery: IT can rapidly respond to business demands and frequent changes while maintaining the policy enforcement designed to implement safe and reliable business services Cisco Intersight is API-driven and Cisco UCS and HyperFlex are fully programmable systems, supporting development and operations tool chains for continuous integration and delivery.
Constant Protection: The Cisco Intersight service adheres to the stringent security standards of Cisco InfoSec, and helps enable secure communication between the Cisco Intersight SaaS platform and managed endpoints, allowing applications to be deployed and updated securely.
Cisco Intersight will be available in Q4 2017 and is integrated and designed to coexist with existing UCS and HyperFlex management tools, so customers can adopt Cisco Intersight as they desire without added complexity. Cisco Intersight will be available in an on-premise deployment model in the future. Cisco Intersight is built on an extensible architecture with OData standards-based RESTful APIs and connector framework simplifying third party software and hardware integrations.