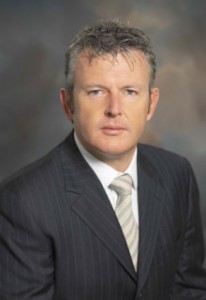 Cisco today announced its participation at GITEX Technology Week, being held from the 9th – 13th October 2011 at the Dubai International Convention and Exhibition Centre.
Under the theme 'Within, between and beyond the Cloud', Cisco will be showcasing its innovations with a main focus on Cloud, that will increase value to customers, create new business opportunities for partners and drive technology advances in the region, the company said.
Cisco will examine the most current and critical trends and issues facing the Cloud and Virtualisation landscape, and how Cisco is different with utilising the network as the fundamental foundation that interconnects the world of many clouds while focusing on data centre, virtualisation, collaboration and borderless networks, representatives said.
Senior members of Cisco's global leadership team will be present at the event and will deliver keynotes and provide insights into emerging and future technology trends. Chris Dedicoat, Cisco's newly-appointed president, for Europe, Middle East and Africa (EMEA), will deliver a keynote that will focus on "Innovating Technology through Creative Leadership" at the GITEX Global Leaders' Summit, Cisco confirmed.
In addition, Cisco said, Den Sullivan, Enterprise Architecture director , Cisco Emerging Markets will discuss "The Drive Towards Governance, Regulation and Compliance of Core Cloud" at GITEX Cloud Confex 2011.
"Cisco's ability to innovate is why customers rely on us as a strategic business partner rather than merely a product technology vendor," said Wayne Hull, director and GM, Cisco UAE. "Our aim is to leverage GITEX Technology Week as a platform to showcase our product innovation, whereby customers and partners will have the opportunity to explore how the network has become the most strategic IT asset today. Furthermore, GITEX is also an important event to connect with key business decision makers and continue to build relationships with customers and partners."
Cisco's stand will be located at the Zabeel Hall, GulfComms, stand number Z-B, 30.
GITEX, in its 31st successive year, is acknowledged as one of the most prominent ICT events around the globe. GITEX connects over 3,500 domestic and international ICT vendors with more than 136,000 industry professionals.