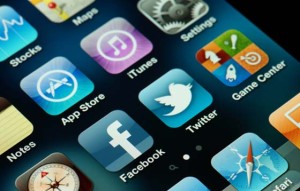 Citrix has  identified several key technological trends that are expected to drive growth in the regional ICT market in 2014. These trends highlight potential technological development opportunities for businesses across the Middle East.
"As we move into 2014, it is important for an organisation to remember that in this new era of mobile workstyles, work is no longer a place – it's something you do anywhere inspiration strikes. This is better for people, better for IT and better for business." said Johnny Karam, Regional Vice President, Middle East and Africa, Citrix.
"With the Middle East being one of the world's most connected regions, we are witnessing the rise of the 'always-connected' user, and this is driving the need for solutions that truly empower people to work and collaborate from anywhere and securely access apps and data on any of the latest devices, as easily as they would in their own office." added Karam.
1. 2014 will not be the year of VDI
Over recent years, many industry pundits have declared 2014 to be the year of Virtualised Desktop Infrastructure (VDI). While VDI will continue to gain mainstream traction across all industries, the big conversation for 2014 will be about delivering apps, not desktops. Two trends dominating 2014 will be the maturity of enterprise mobility strategies and cloud-hosted desktops. While VDI can and will play a role in cloud-hosted desktops, the conversation is likely to move away from where the desktops are running and instead focus on the lifecycle management of those desktops.
2. All about apps, not the desktop
In the mobile enterprise, consumer technology has taught us to care about apps, and making those apps – and the data behind the apps – available anywhere. For the thousands of Windows applications in corporate circulation today, the ability to host and deliver apps optimised for any device without leaving a trace of data behind only becomes more critical to enterprise mobility strategy.
3. Mobile traffic will eclipse wired traffic
Enterprises are embracing a variety of platforms. Apple iOS is the leading enterprise mobile platform. Android has been complex, fragmented and too difficult to manage for enterprises. In 2013, newer versions of Android have become standardised and are likely to drive adoption in the enterprise to almost double its enterprise market share by 2014. According to the Citrix 'Mobility in Business' report, globally, Android is by far the most popular platform, with 72 percent of global respondents saying they support or are planning to support Android this year, and another 65 percent seeing an increased use of Android in their organisation. Apple iOS remains popular, with 54 percent supporting or planning to support the platform, and 48 percent seeing an increase in its use from last year.
4. Bring your own… everything
Today, BYOD is all the rage. Most companies support the use of personal smartphones and tablets, with Apple iOS leading the way. But most companies also don't have the same programs for supporting personally owned laptops. As laptops change and even become more like tablets with Windows 8.x, more companies will create plans for BYO for laptops and desktops as well as mobile devices. Further, the 'corporate-owned, personally enabled' (COPE) model will gain traction, meaning businesses will increasingly replace expensive PCs/laptops in 2014 with lower cost corporate mobile devices like tablets. This will likely be the case for mobile devices that are used for worker-dedicated purposes or have a purpose-built application on them.
5. 2014 will be the year of mobile app proliferation and confusion
IT will be faced with decisions such as determining whether to wait until native mobile or cloud versions of commercial-off-the shelf apps are available, deciding what platforms (iOS, Android, Windows Phone) internally developed apps should support – and in what order and creating the appropriate organisational structure and processes to support the development and management of a heterogeneous application environment.