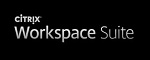 Citrix today announced that it will showcase its new Citrix Workspace Suite at this year's GITEX Technology Week.
By providing instant, secure access to all apps, desktops, data and services from any device over any network, Citrix Workspace Suite enables businesses to empower people to choose when, where and how work gets done, giving them a new level of freedom, flexibility and choice. It is a unique combination of Citrix technologies that provide a comprehensive employee-centric unified management system for today's evolving mobile workforce. The suite comprises of the following software – XenApp, XenDesktop, XenMobile, GoToMeeting, ShareFile, NetScaler, CloudBridge and CloudPlatform.
With accelerated globalization and the rapid proliferation of devices and app platforms, mobility is set to become the main driver of enterprise transformation of businesses across the Middle East over the next decade.
According to a report from Forrester Research, 61 percent of information workers work outside the office using an average of three devices daily for work purposes. This in turn is leading to businesses struggling to embrace mobility as standalone products are no longer meeting the requirements for a comprehensive mobility strategy.  Citrix intends to plug the gap by providing them a complete range of mobile workspace apps and delivery infrastructure solutions that inspire delight and are intelligently integrated, fully secured and always available.
"Mobility in the workplace has become both an expectation and necessity very quickly for businesses in the Middle East," said Johnny Karam, Regional Vice President, Middle East and Africa, Citrix. "Until now, businesses have had to rely on disparate technologies to address desktop, mobile and app infrastructure challenges, but those standalone products are no longer meeting the needs of a newly mobilized workforce. With Citrix Workspace Suite, we have removed the barriers for business mobility thereby accelerating an organization's seamless transition to an environment where work happens anytime, anywhere on any device. We look forward to our participation at Gitex Technology Week where we will connect with our customers and partners and showcase our market leading mobile workspace technologies."
The Citrix stand will be located in Hall 7 (Mobility) at GITEX Technology Week which will take place from October 12-16 at the Dubai International Convention and Exhibition Centre.