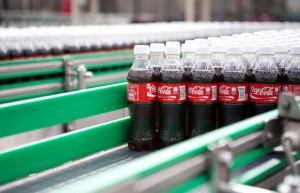 A recent Gartner report showed that even in the poorest segments of the SaaS market, the annual growth rate is at 11 percent.
The reasons IT executives are turning to the cloud-based technologies can be seen in the decisions being made at major companies such as Coca-Cola Bottling Co. Consolidated, the largest independent bottler in the United States.
This Charlotte, N.C.-based bottler, which supplies products to 11 states, uses SAP ERP software to manage everything to do with product manufacturing.
But the Coke bottler had a problem with its non-manufacturing purchasing.
The company lacked the controls it wanted over what it calls indirect spending, which includes expenses for office supplies, marketing and other things. There were multiple methods for paying bills and no global view of its payments.
Without out a complete view of its spending, Patrick Hopkins, the bottler's procurement director, said the company didn't have a good way to leverage its spending clout to negotiate better prices from suppliers.
The obvious approach would be to extend the capabilities of the SAP software to cover the indirect spending. But Hopkins said that when the company was set to make a decision last June, SAP was unable to meet the need for universal mobility.
After a solicitation process that involved collaboration with IT, the bottler hired Coupa Software, which makes procurement software that's delivered via the cloud, for the job. Coupa's support for mobile devices, everything from tablets to BlackBerries was a key reason for its selection last June.
The software went live at Coca-Cola Bottling in December, said Hopkins.
Nick Brown, senior vice president of mobile solution management and strategy at SAP, said the bottler was looking for an out-of-the-box product that could be deployed quickly. He acknowledged that at the time SAP "didn't have a solution that met 100 percent of their needs. The perfect technology doesn't always win," he said.
SAP, meanwhile, has been expanding its mobility and cloud capabilities, in part though acquisitions and internal development.
Last spring, SAP acquired Syclo, a mobile app builder, and in October, completed a $4.3 billion deal to acquire Ariba, a supplier of cloud-based trading network, procurement spend management and supplier management tools.
Adapting to Coupa's system wasn't without issues for Coca-Cola Bottling. For instance, Hopkins now wishes he had Coupa staffers spend a couple of weeks on-site to learn more about his company's procurement process.
Hopkins said some software design issues were uncovered very late in the process. Some workarounds were developed to be used while Coupa makes some updates.
"I've been involved in a variety of computer related system installations since the late 1970s, and this is the smoothest go-live that I have experienced," said Hopkins.