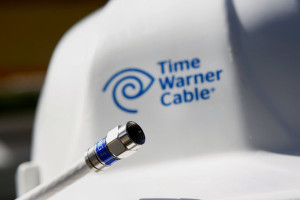 Comcast is expected to announce Thursday that it will acquire Time Warner Cable in an all-stock deal, according to reports.
The acquisition will combine the top two cable operators in the U.S., and may end a long-standing bid by another cable operator, Charter Communications.
The value of the deal, which will require regulatory approvals including antitrust clearances, could be over US$45 billion, according to the news reports.
Time Warner Cable is a large provider of video, high-speed data and voice services in the U.S., and had 15.1 million customers as of 30th September, including 14.5 million residential customers and the rest business subscribers. With $22 billion in revenue last year, it has cable systems in key geographic areas such as New York state, southern California and Texas.
Comcast, with $64.6 billion in annual revenue, said in January that its video, high-speed Internet and voice customers totalled over 53 million as of 31st December, up by 1.8 million customers from the previous year. It added 649,000 customers in the fourth quarter of 2013, a 29 percent increase in net additions compared to the same quarter in the previous year.
Time Warner Cable shareholders will receive about $159 a share in stock for their shares, which is about $23 a share above where Time Warner Cable has been trading, reported The Wall Street Journal late Wednesday.
The Comcast offer will be higher than one made in January by Charter, which was at $132.5 per share in cash and stock. In July last year, Charter had offered $113.67 per share.
"Charter's proposal fails to reflect the significant value of TWC's high quality assets, unique scale, synergy potential, growth opportunities and strong financial position," Time Warner Cable said in a presentation in January. It said it had communicated in December to Charter that its board was open to a transaction at $160 per Time Warner Cable share.
Originally published on
IDG News Service (Bangalore Bureau)
.
Click here to read the original story.
Reprinted with permission from
IDG.net
. Story copyright 2023 International Data Group. All rights reserved.