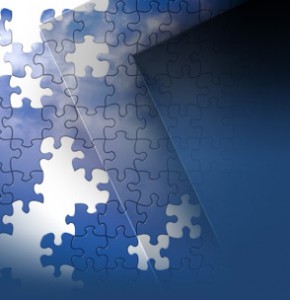 CommVault today announced an expanded collaboration with Microsoft to offer a cloud storage capability that combines Simpana software with the Windows Azure cloud platform.
The new offering provides enterprise organisations a solution to archive, index, search and access massive amounts of data for long-term retention and compliance.
This combined data management solution for Windows Azure offers up to 62 terabytes of cloud storage capacity and the data and information management capabilities of Simpana 9 Express for a starting price of approximately $50,000.
"Big data keeps getting bigger and enterprise IT organisations are in need of simple, cost effective solutions for storing and managing massive amounts of data over long periods of time," said N. Robert Hammer, chairman, president and CEO at CommVault.
"CommVault and Microsoft have worked closely to enhance the capabilities of the Windows Azure platform, while adding substantial value to Microsoft applications. This new level of collaborative focus on cloud computing will bring tremendous value to our customers," he added.
CommVault also announced that it has deepened its strategic alliance with Microsoft, expanding collaborative development and sales and marketing activities around the Windows Azure platform.
This latest expansion of the long-standing collaboration will give CommVault's customers the economies and flexibility of cloud computing on Windows Azure, including compute and storage on-demand.
"Microsoft's public and private cloud solutions help cover the spectrum of data centre needs. CommVault has been adding value every step of the way, and it's great to see such a strong on-premises company committing to Windows Azure," said Walid Abu-Hadba, corporate VP of the developer and platform evangelism group at Microsoft.
CommVault Simpana software offers integrated source-side deduplication, data encryption and integrated reporting and chargeback capabilities. Simpana also supports backup, recovery and archiving for the full range of Microsoft application environments, including Microsoft Files, SharePoint 2010, Microsoft Exchange, Microsoft SQL Server and Windows Server 2008 R2 Hyper-V virtualisation – both on-premises and in the cloud.
The solution will take advantage of the Windows Azure infrastructure and enable Simpana software to become a part of Windows Azure solutions developed by Microsoft and by third parties.
The new solution is available in two configurations – 62 terabytes of non-geo replicated Azure Storage or 41 terabytes of Standard Azure Storage for $50,000 per year. Pricing scales up for larger configurations (e.g. $100,000 for 124TB NGR storage).