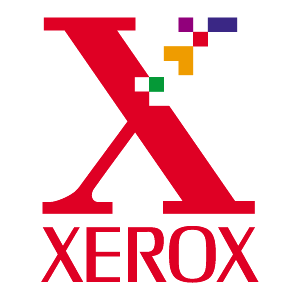 Xerox announced today first-quarter 2012 adjusted earnings per share of 23 cents, which excludes four cents related to the amortisation of intangibles, resulting in GAAP EPS of 19 cents.
In the first quarter, total revenue of $5.5 billion was up 1% or 2% in constant currency. Revenue from the company's services business was up 10%, and revenue from its technology business was down 5% in constant currency. Growth in services was driven by a 13% increase in business process outsourcing and 7% growth in document outsourcing.
Technology revenue, which represents the sale of document systems, supplies, technical service and financing of products, was impacted by the weak macro environment as well as clients' increasing shift to Xerox managed print services. Installs of Xerox products were up 7% in the first quarter, and the company continues to lead in worldwide equipment sale market share.
"Services now represents more than half of our total revenue and will continue to be the growth engine of our company as we expand our BPO offerings and strengthen our leadership in managed print services," said Ursula Burns, Xerox chairman and chief executive officer.
"Our first-quarter results reflect the successful execution of our strategy: accelerate services, grow our install base of Xerox color products, and efficiently operate our business to deliver strong earnings and shareholder value," she added.
As anticipated, overall margins were down in the quarter. First-quarter gross margin was 31%, and selling, administrative and general expenses were 19.4% of revenue. Operating margin of 8.5% was down 0.6 points from first-quarter 2011.
"Our business mix continues to change as we significantly scale our revenue in services and invest in growth through new offerings and long-term contracts," Burns said.
"As a result, we see short-term pressure on margins that we will offset through cost reductions and operational improvements. We're accelerating top-line services growth that leads to solid bottom-line performance," she added.
In line with expectations and cash flow seasonality, the company used $15 million in operating cash during the first quarter.
Xerox expects second-quarter 2012 GAAP earnings of 21 cents to 24 cents per share. Second-quarter adjusted EPS is expected to be 25 cents to 28 cents per share including one cent to two cents of restructuring.
The company reiterated its expectations for full-year 2012 GAAP earnings per share of 97 cents to $1.03. Including restructuring, Xerox continues to expect full-year adjusted earnings per share of $1.12 to $1.18. In addition, Xerox continues to expect full-year operating cash flow of $2 billion to $2.3 billion, and plans to repurchase $900 million to $1.1 billion in Xerox stock during the year.