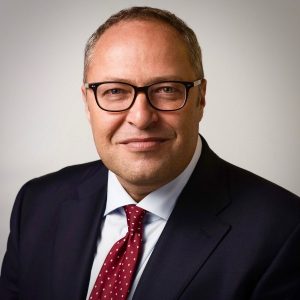 Commvault has appointed Owen Taraniuk to head of Worldwide Partnerships and Market Development, effective immediately. In this new position, Taraniuk will be responsible for leading the creation and execution of the company's global go-to-market (GTM) strategy and indirect partnerships.
Taraniuk's 25 years of experience in the technology solutions industry ideally positions him for this new role. His experience includes senior leadership roles for multi-national organisations across EMEA and APJ. Prior to joining Commvault, Taraniuk was the vice president of Asia Pacific and Japan for EMC2 Corporation, Enterprise Content Division.
"Taraniuk's appointment signals a strategic shift towards being partner-led with a focus on increasing our investment in alliance and partner relationships whose role in growing and scaling Commvault's global business is critical in our future plan," said Ron Miiller, senior vice president of Worldwide Sales for Commvault. "His impeccable track record of success in aligning internal and external teams and his go-to-market thought leadership naturally positions him to drive and elevate our worldwide partner and alliance program to new heights."
Taraniuk and the Worldwide Partnerships and Market Development team will work closely with Commvault's Solutions Groups and Marketing to jointly align and drive existing and new solutions to market.
"I am excited to be leading this initiative to greatly extend Commvault's global footprint together with partners and customers by aligning our tremendous innovation and leadership in data protection with world-class offerings from leading organisations," said Taraniuk.
Taraniuk joined Commvault in October 2015 as Vice President of Asia Pacific and Japan. During the last two years, his strategic vision and development of a strong leadership team led to greater cross-functional engagement, an expanded set of partnerships and significant customer growth in the region, said the firm.