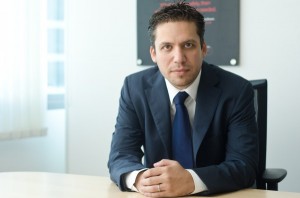 IT solutions provider Qatar Datamation Systems (QDS) this week announced a partnership agreement with CommVault to promote the data management vendor's Simpana solutions in Qatar.
Under the agreement, QDS will sell, implement and service CommVault's product suite across all market segments and verticals in the emirate.
Mohammed Tamimi, Channel Manager, MENAT, CommVault, said that QDS represented one of the "strong partners" that can grow CommVault's business in the Middle East.
"The IT market in Qatar is booming, and we needed a partner with a strong presence and understanding of the local market, a high level of technical skills and a wide network of customer contacts," he said. "QDS is a company that satisfied all these requirements."
Through the new partnership, then, QDS will be responsible for promoting the latest release of CommVault's singular data management platform, Simpana 10. The vendor hails the software as a great leap in data and information management.
Mohammed Alam, General Manager, QDS, said that Simpana 10's capabilities would play well to the Qatari market, where effective data management is becoming ever more important.
"Big data is fast becoming a challenge for enterprises in Qatar, and customers are looking to invest in technology that meets the demands of the business with a flexible and adaptable strategy that will best accommodate future requirements," he said.
"CommVault's world-class information and data management product suite addresses these requirements perfectly. We have the knowledge and expertise to promote CommVault's products and are confident that customers in Qatar will respond well to the technology."