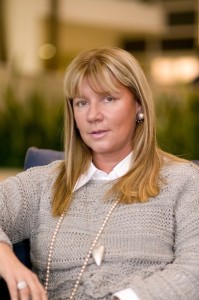 Data protection specialist Commvault will use the GITEX 2013 stage to market its Simpana 10 technology, which it claims can cut storage-related costs by up to 50 percent.
Simpana's new 'Edge' software capabilities allow users to securely share, search and restore files across their own mobile, desktop and laptop devices, without the need for IT assistance or third-party services.
It also enables the accelerated delivery of managed services and cloud computing through new automation of large-scale data centres, according to CommVault, which also says the solution will reduce administrative overheads by up to 80 percent, and lower aggregate support costs by up to 35 percent.
Fiona Moon, Commvault's marketing director, EMEA said, "A relentless explosion of Big Data in the Middle East plagues many stakeholders, from IT to Legal, as they grapple with how best to retain, access, discover and ultimately delete content in compliance with evolving regulations.
"Simpana software offers regional enterprises investment protection with a core software platform that is flexible, modular, and ready to conquer new challenges as they emerge. It does the jobs of many point-level products, only better, more cost effectively, and much more simply."
Simpana 10 incorporates a number of features that enable regional IT departments to align technology with current and future business demands.
It shares a single code and common function set, to deliver data protection, archive, replication, search and resource management capabilities.
"Mobility is gaining momentum in the region and because employees can utilise Simpana's self-service access from mobile devices, they can increase value from corporate information and improve productivity," Moon added.
To help clients adjust to the new software, CommVault is offering instructor-led classrooms and e-learning to explain it.
Earlier in the year, CommVault was recognised by research firm Gartner as a Leader in its 2013 Magic Quadrant for Enterprise Backup/Recovery Software.