Safenet claims to have invented the world's first Crypto Hypervisor, and it will unveil the technology at next week's GITEX trade show as part of its "secure breach" strategy.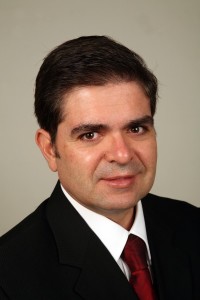 The company has emphasised the technology's uniqueness, as SP administrators have no access to customers' keys, ensuring a separation between the user and the administrator.
Crypto Hypervisor secures data across physical DC, virtualised or cloud environments, enabling on-demand, elastic hardware-based crypto services.
Miguel Braojos, SafeNet's Vice President of Sales, Southern Europe, Middle East and Africa, said: "SafeNet's approach to security is built around the belief that the perimeter will be breached, no matter what.
"The Crypto Hypervisor revolutionises the delivery of encryption. IT departments and service providers can now deliver on-demand, high-assurance key vaulting services for data protection—in minutes, not hours.
"By virtualising our key vaults, companies can use up to 95 percent less hardware without sacrificing the strength of hardware-based encryption. And it's just as easy as spinning up a virtual machine."
SafeNet will also be presenting its entire Data Protection portfolio during GITEX 2013, from including its data encryption and control solutions to its comprehensive authentication portfolio, including the authentication-as-a-service solutions SafeNet Authentication Service.