A computer error has been blamed for a spike in trading on the Shanghai Stock Exchange on Friday, resulting in a ban for Chinese brokerage Everbright Securities.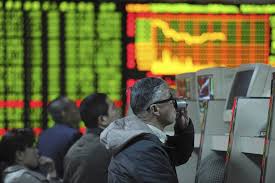 The Chinese Securities Regulatory Commission (CSRC) is to launch a formal investigation into the 'unusual trades' made as a result of a glitch in Everbright's internal proprietary trading systems. The regulator will also hand a three month trading ban to state-owned Everbright, the 12th largest securities brokerage in China by revenue last year.
The CSRC said that the problems stemmed from a 'design flaw' in the computer-based automated trading systems, according to Chinese news agency Xinhua. The computer error led to a deluge of buy orders worth 23.4 billion yuan (£2.4 bn), moving the Shanghai Composite Index up by 5.6 percent in under five minutes.
Over the course of the day the surge wiped out approximately $100 billion worth of share value on the CSI300 Index, which tracks the largest listed firms in China, according to calculations made by Reuters.
While no other brokerages were involved in the system glitch, the problem is believed to be symptomatic of wider concerns of the warning systems put in place by bourses.
Meanwhile local media reports have dismissed suggestions that a possible reason for the buy order error could have been due a trader mistakenly placing a trade on a real exchange platform, believing they were using a virtual trading system.
One expert speaking to China Daily said that the presence of a firewall between separate computer systems for virtual and real trades would have prevented such a situation, while the size of the orders would require compliance department approval.