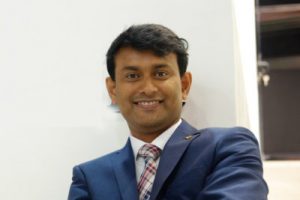 D-Link Corporation has announced that the Tolly Group, a leading provider of third-party testing and validation services for IT products and services, has published a comparison report. It indicates that the D-Link DXS-3400-24TC 10GbE stackable managed switch performs better than the competitor switch. Both switches offer 24 ports of 10 Gigabit Ethernet, and performance tests measured L2 throughput, latency, and MAC address collision avoidance.
The test results indicated that L2 throughput and latency were equivalent for both the D-Link DXS-3400-24TC and the competitor switch. However, the vendor's switch performed better than the competitor in the MAC address collision test.
Sakkeer Hussain, director, Sales and Marketing, D-Link MEA, said, "D-Link is committed in bringing high quality products to ensure our customers are enjoying all the advantages and features of the latest technologies. This helps our business to be much ahead of our competitors."
For switches to function properly, they must learn the addresses of the devices it communicates with and not overwrite or lose them. The switches were tested with incremental addresses, then randomly generated addresses.
The D-Link switch did not miss any addresses in the incremental MAC test, while the competitor switch missed 1,671 addresses. In the random test, the D-Link switch only missed 37 addresses, while the competitor switch missed 1,950 addresses. Additionally, the D-Link switch has superior high-availability features compared to its competitor. While the competitor has one modular power supply unit (PSU) and an embedded fixed fan, the D-Link DXS-3400-24TC has dual modular PSUs and hot-swappable modular fans.