The UAE-based DarkMatter has announced the acceleration of its dedicated research function, which consists of three pillars: Artificial Intelligence; Quantum Technology, and Advanced Research. Within Artificial Intelligence, DarkMatter will focus its efforts on cutting-edge big data science, analytics, and machine learning, while the firm will dedicate increased resources investigating the development and application of quantum computing and quantum algorithms.
 Advanced Research will focus on the high impact areas of secure communications; endpoint functionality and security; Internet of Things (IoT); and Smart Cities, and as a first decisive step to formalising this activity, DarkMatter announces the appointment of Shreekant Thakkar (Ticky) to the position of Chief Scientist of the Advanced Research division.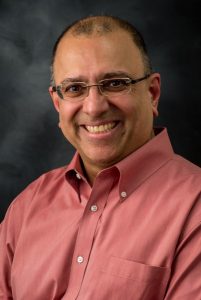 In his role, Ticky will develop his team as they work on key technologies and research for the firm's new generation of products. Ticky will report to DarkMatter Founder and CEO, Faisal Al Bannai.
 Ticky most recently served as Chief Solutions Architect at Qualcomm where he led the Data Technologies' Solution Architecture and Engineering team, which worked to drive a new Centriq platform into cloud, telecommunications and high-performance computing. Prior to joining Qualcomm Ticky was a Vice President, Fellow, and Head of the Emerging Compute Lab at Hewlett Packard (HP) where he led the development of cutting-edge technologies in mobile, wearables, IoT, robotics, and printed electronics. Prior to joining HP, Ticky was an Intel Fellow and spent over 20 years at the company, where he was known as the 'Father of the Intel Centrino and Atom Platforms.' His work drove new, multibillion-dollar revenue streams at the company.
Commenting on Ticky's appointment, Faisal Al Bannai said, "Research and development has always been a key component of the DarkMatter proposition, and as a young company that has been building out its capabilities and portfolio, we are now ready to ramp up our investment in this important area. Ticky's appointment is a key milestone in this direction, and we have plans to accelerate our exploration of emerging and cutting-edge digital technologies to the benefit of our entire value chain. I wish Ticky all the best in leading the charge in this area."