Da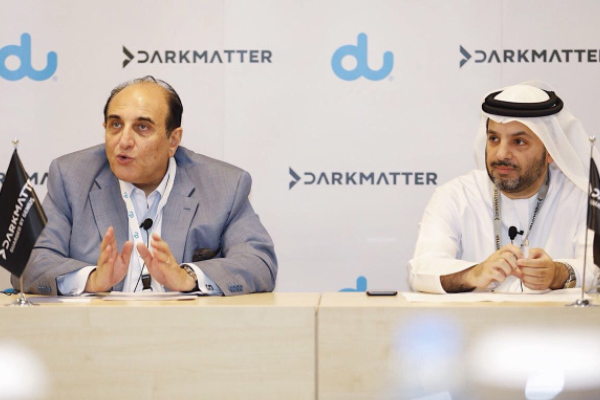 rkMatter and UAE telecommunications service provider, du, participated in an exclusive media roundtable hosted by their respective CEOs to address the highly topical issue of cyber security in a rapidly digitising world.
Faisal Al Bannai, founder and CEO of DarkMatter, and Osman Sultan, CEO of du came together to offer their respective perspectives on the critical role that cyber security plays for smart and hyper-connected digital environments to reach their full potential.
Given the rise of Smart Cities, which leverage billions of intelligent, instrumented and interconnected devices and sensors, the requirement to add immunity to the ecosystem is paramount to its continued operation and sustainability. There are already estimated to be 2.1 billion smartphones in use globally today, with 2.2 billion people connected to the web and tens of billions of connected devices forecast to be in use in the coming years.
Faisal Al Bannai commented, "The gains from digital transformation are enormous and obvious. However, we will not enjoy the benefits of a Smart City without the foundation of security. As the threat landscape expands to include billions of connected devices, we need to raise the bar for the security of that environment. We spend billions on security every year, and yet the cyber incidents continue to rise, and we believe there is a requirement for public-private partnerships to ensure cyber resilience is established across all government and commercial digital ecosystems."
DarkMatter is the Cyber Security Innovation Partner at GITEX Technology Week 2017, where it is showcasing its progress in bringing offerings to market aimed at establishing trust and cyber resilience in a Digital Society. The firm continues to reiterate that as smart entities deploy a system of Internet of Things, a higher level of security and a new standard of trust is required.