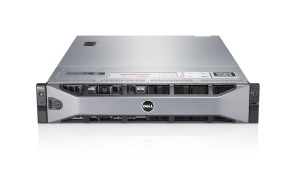 Dell today announced the release of its second set of XC Series of web-scale converged appliances.
The solutions are designed to support customers deploying virtual desktop infrastructures (VDI), private cloud and Big Data.
The appliances offer customers solutions based for the first time on Dell's PowerEdge 13th generation server technology combined with Nutanix software and Dell global services and support.
The appliances integrate enterprise-class storage, compute and hypervisor resources into a single solution.
"We've seen strong customer interest in our debut Dell XC Series appliances, and our newest offerings substantially raise the bar," said Alan Atkinson, Vice President and General Manager, Dell Storage. "The new web-scale converged appliances add greater configuration flexibility and pack more performance and capacity into our 13th generation servers, making them even more compelling for customers looking to adopt a newer, integrated systems model for delivering IT to their organisations."
The XC Series of Web-scale Converged Appliances offers customers a range of integrated solutions for various workloads in virtualised environments.
This includes the new XC Series XC630 and XC730xd, built on Dell PowerEdge 13th generation server technology.
The new XC630 introduces a 1U form factor to the XC Series portfolio and supports more virtual desktop users in half the rack space compared to Dell's debut XC720xd.
The XC730xd (2U) can support 60 percent more storage – up to 32 terabytes – compared to the previous generation.