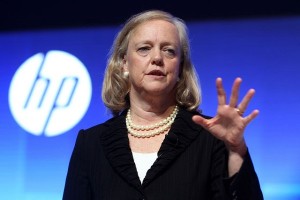 HP is in talks to purchase Aruba Networks, with an eye toward acquiring that company's wireless networking infrastructure technology, according to a report published today by Bloomberg News.
Citing anonymous sources, Bloomberg said the deal could be announced as early as next week, though neither HP nor Aruba would comment on the record. The news agency said that analysts' estimates suggested that Aruba's sales are growing fast – with the company poised to break the $1 billion-a-year barrier by 2017.
CEO Meg Whitman said earlier this week that the company is in a position to make acquisitions, despite a generally negative quarterly earnings report. That led to HP stock taking a downturn, while shares of Aruba have spiked since the Bloomberg report was published – up 21% as of this writing. HP's own enterprise networking division, by contrast, saw an 11% revenue drop in the latest figures.
It seems likely, at this point, that Aruba would become part of Hewlett-Packard Enterprise after HP splits in two later this year, as planned. Hewlett-Packard Enterprise will handle the company's enterprise services, hardware and software lines, while HP, Inc., will keep the company's large PC and printer businesses.
Originally published on
Network World (US)
.
Click here to read the original story.
Reprinted with permission from
IDG.net
. Story copyright 2021 International Data Group. All rights reserved.