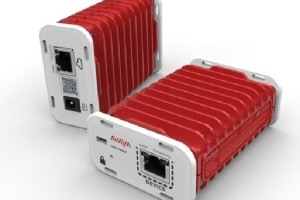 Avaya this week extended its SDN arsenal with an architecture and supporting products designed to simplify enterprise connectivity and application provisioning.
Avaya's SDN Fx architecture is comprised of new and existing products intended to ease the onboarding of users and devices to the network.
The architecture is built on Avaya's existing Shortest Path Bridging-based fabric networking technology but also includes new offerings to extend SDN from the data centre to the network edge.
Those new products and features include an Open Networking Adapter, which is designed to provide a plug-n-play network connection for any device with an Ethernet port, including medical devices, manufacturing machines and branch office switches. The ONA is a card deck-sized appliance that Avaya says provisions a QoS-customised virtual path across the network and manages thousands of devices.
The ONA is based on Open vSwitch, runs a Linux operating system and provides 1Gbps line rate. It provides network connectivity, mobility and security based on the device or user identity. The adapter will be reset and disabled if removed from the environment, Avaya says.
Two models of the ONA are available: the ONA 1101GT provides one network and one device 10/100/1000Base-T port, and supports Power over Ethernet. The ONA 1208GT provides two network – 10/100/1000Base-T plus 100/1000Base-FX – and eight device 10/100/1000Base-T ports.
New Fx products also include Fabric Orchestrator, an SDN controller appliance that manages and orchestrates the Ethernet fabric, and provides SDN control to northbound and southbound interfaces, including OpenFlow. Fabric Orchestrator supports interfaces to the OpenDaylight Project SDN controller and the OpenStack cloud management framework, Avaya says.
A new capability in Avaya's Fabric Connect SPB-based software is Fabric Extend. Fabric Extend allows users to extend the SPB fabric across an IP-based data centre, campus or branch network while protecting existing networking investments, Avaya says.
SDN Fx is intended to provide automated network configuration and support for standard protocols, interfaces and open source customisation tools.
Pricing for ONA starts at $545. Pricing for Fabric Orchestrator starts at $70,000. The products are expected to be available in mid-2015.
Originally published on
Network World (US)
.
Click here to read the original story.
Reprinted with permission from
IDG.net
. Story copyright 2022 International Data Group. All rights reserved.