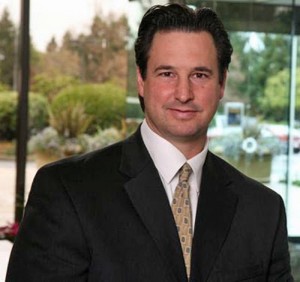 Dell announced on Friday that it has received SAP HANA certification for its data centre products for the first time, and has reaffirmed its commitment to growing its enterprise business with end-to-end solutions.
A series of software and solutions were announced at the Dell Tech Camp in Amsterdam, with support for SAP's in-memory computing software on its pre-integrated hardware systems.
SAP certification will enable customers to optimise HANA workloads and speed up deployment using Dell's pre-integrated converged infrastructure. Dell said that highly available configurations will scale from 1TB to 4TB, using the same architectures employed on single server appliances.
SAP HANA customers will also receive support from Dell Services for the development, deployment and training for the real time database platform.
Dell also announced the launch of its Active Systems Manager 7.0 platform at the event, enabling quicker deployment of applications using its Active System 800 converged infrastructure and other associated architecture.
Dell said that its Active System release makes use of automation software gained through the acquisition of Gale Technologies in November.
The releases are part of a major push by Dell into the delivery of enterprise services. The company said that it is grabbing more of the global enterprise IT infrastructure spend, which it claimed amounts to $110 billion (£69.4 billion) in total. This included growth in servers, storage and networking, Dell said.
"Dell is steadily transitioning towards our strategy of being a full service provider of IT services and solutions for the enterprise," said Dell EMEA president, Aongus Hegarty.
At the same time, Dario Zamarian, Vice-President for Enterprise Systems and Solutions, Dell, said that the move to providing end-to-end services, which includes the introduction of its software division in April, won't happen "overnight".
Part of Dell's enterprise strategy also involves ongoing investment in the stable of companies that it has been acquiring in recent months and years, enabling Dell to offer a range of services from security to device management. Greater integration is promised between Dell's acquisitions, such as Kace and Quest software, for example.
Marius Haas, President of Enterprise Solutions, Dell, said that it had grown its own end-to-end solutions sales by 11% in the past six months, and looked to increase its enterprise presence in EMEA this year.
"Our focus in EMEA, and as a company globally in 2013, is around supporting our customers in responding to specific business needs, and ensuring that they can deploy end-to-end solutions to capitalise on opportunities," Haas said.