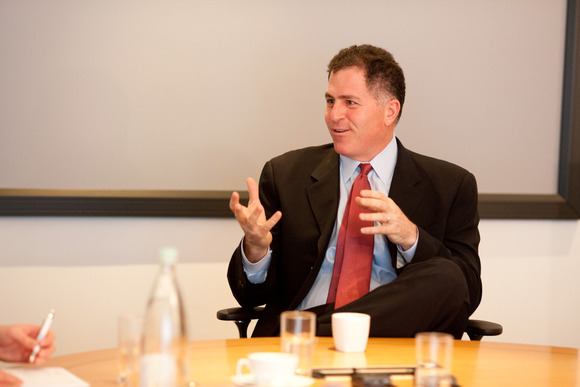 Dell has announced that it will buy data cloud storage company EMC for roughly $67 billion in cash and stock.
The deal will help the world's third largest PC maker tap into the faster-growing and lucrative market for managing and storing data for businesses amid waning global demand for personal computers.
Dell said it would pay $24.05 per share in cash and the rest in special stock that tracks the value of a portion of EMC's economic interest in VMware Inc, the virtualisation software company majority-owned by EMC. The deal is due to be completed mid-2016, Dell Chairman and CEO Michael Dell said on a conference call.
The transaction marks the largest technology sector deal on record, topping US chipmaker Avago Technologies' $37 billion offer for rival Broadcom. That deal is still in process.
"The combination of Dell and EMC creates an enterprise solutions powerhouse," Michael Dell said. He was, however, cagey about the prospect of layoffs at either company.
According to reports, EMC's board has already approved the merger agreement and intends to recommend that the company's stockholders approve the deal. The deal will be financed through a combination of new equity from Michael Dell, MSD Partners, Silver Lake and Singapore state-owned investor Temasek Holdings, as well as the issuance of the tracking stock, new debt and cash on hand.