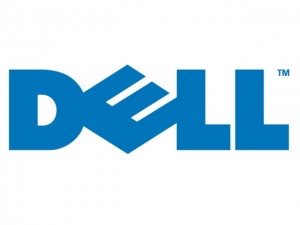 On the cusp of Dell World 2011, Dell last week announced continued customer and partner momentum for its enterprise and end-point solutions, as well as a broad array of new products and services designed to help customers unlock innovation.
Organisations today face new and unique challenges and unprecedented opportunities defined by the Virtual Era, which has accelerated the move to dynamic datacentre environments and cloud computing architectures, the company said.  According to Dell, it is one of the only companies in the world that can help customers navigate this broad range of IT needs – from the end point to the datacentre – and deliver the right solutions to meet businesses' IT requirements today and with confidence for the future.
"Earlier this year we announced a $1 billion investment commitment to customers, extending the company's global reach into datacentre, mobile and cloud environments," said Michael Dell, chairman and CEO, Dell.  "Now, more than ever, these investments are delivering value to customers who demand an end-to-end solutions provider to unlock innovation across their organisations. We're committed to continuing to listen to our customers and deliver solutions that truly address the problems they are trying to solve each day."
Dell helps customers free critical IT spend from maintenance to innovation by offering open, capable and affordable solutions that provide CIOs with the flexibility to invest in technologies that address today's business needs and deliver the peace of mind to accommodate tomorrow's unknown requirements, Dell representatives said.
The series of announcements builds on the $1 billion investment commitment Dell made to its customers earlier this year and extends the company's reach into data centre and cloud environments.
Dell unveiled new product enhancements to its Virtual Integrated System (VIS) Architecture to help customers drive enterprise efficiency.   VIS extends the benefits of virtualisation by reducing the tools, tasks and time required for daily data centre activities, automating and increasing the efficiency of an organisation's entire IT infrastructure, Dell said.  And since it's built on an open architecture, VIS works with a customer's existing hardware and software investments.
New products to the VIS Architecture include Dell vStart, a virtualisation solution that allows customers to easily build virtual infrastructures. In addition to, Dell Advanced Infrastructure Manager (AIM) Integration which has been certified to work with Microsoft System Center Orchestrator and BMC Atrium Orchestrator, in addition to its current support for VMware ESX servers and VMware vCenter Server and finally , Dell unveiled a new version of the VIS Creator. According to Dell, the new VIS Creator's delivery and management capabilities now extend to physical workloads and its governance capacity to the cloud, giving enterprises the same control over their public cloud resources as they do for the private cloud.
Dell said that new compression and de-duplication capabilities, obtained through the Ocarina Networks acquisition, play significant roles in Dell's Fluid Data Architecture and enable customers to better manage and archive meaningful amounts of data with potential cost savings.  Dell announced availability of its first compression capabilities for the Dell DX Object Storage Platform with additional compression and de-duplication solutions for backup and recovery storage expected early next year called the Dell DX6000G Storage Compression Node.
Dell also announced the opening of two data centres to deliver on its promise of cloud computing.  Dell announced the opening of its first data centre in London where Unified Clinical Archiving will be one of the first vertical solutions supported by the data centre.  In addition, the company will open a Quincy, WA, facility in the United States which is anticipated to become one of the world's most efficient and environmentally responsible datacentres by using Dell's extensive knowledge of large-scale data centre build-outs captured through its Data Center Solutions (DCS) business, the company said.
The company also announced the availability of Virtual Desktop as-a-service the cloud-based delivery model for the Dell Desktop Virtualization Solutions (DVS) portfolio. The new solution brings enterprise computing to nearly any end-user computing device, anytime, anywhere a network is available — improving employee productivity, while reducing IT management complexity, the company said.  Virtual Desktop as-a-Service is operated and maintained via the Dell Cloud from highly secure Dell data centres.
"Through organic investments and strategic acquisitions, Dell has dramatically reshaped itself to be a true enterprise solutions and services organisation from the end-point to the data centre," said Matt Eastwood, group VP and GM, IDC. "The company has taken consistent and pragmatic steps to help customers solve datacentre, mobility and cloud computing challenges with a modern architecture. This will serve Dell and its customers well as they look for innovative new technology approaches to drive competitive advantage over the long term."
Dell also announced the addition of new offerings to to its Dell Data Protection and Encryption portfolio and the expansion of Dell KACE Systems Management Appliances in EMEA and APJ.